The summer of sport offers big wins for pro-active retailers willing to get their game on.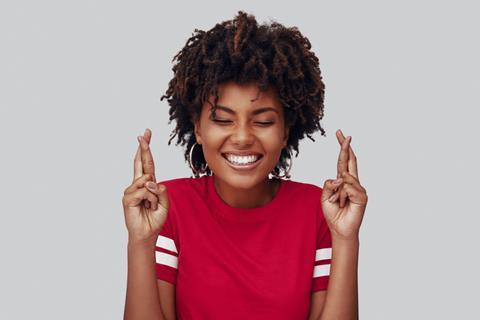 1. Retailers and consumers are cautiously optimistic
The mood of both customers and retailers right now is cautious optimism about summer events. C-store owners know there's plenty of pent-up demand for seasonal fun from the public – but they're waiting to see how pandemic easing pans out before making concrete plans. "I'm definitely sure summer events are going to be big for us this year," says Rav Garcha, who runs five stores in the Midlands.
"Customers are desperate for some sense of normality and fun! But I guess I'm treading with a bit of caution. We don't know what's going to happen next, so though there's a lot on offer [from suppliers] I'm not sure how I'm going to execute yet. We have to see what lockdown lifted looks like. Plus it's hard to plan when we're working flat out."
This watchful optimism is shared by Richard Inglis from Parkview Retail in Southampton.
"Usually, we'd focus on local events like the Southampton International Boat Show," he says. "But, although people definitely want to get out and about, there's still some uncertainty about whether these kinds of events will be cancelled. So what we're trying to do is be flexible and order later so we can respond to customers' needs. Luckily, the Co-op have been largely very good as a supplier so we can get what we need."
Jersey Dairy has also picked up on consumers' longing for a fun-filled summer of events. "We may not be quite out of the woods yet, but there is hope, and you can really feel the anticipation for the summer ahead," says Dave Ashton, UK sales manager at Jersey Dairy.
"Some restrictions are likely to remain, but sporting events, festivals and celebrations will be special in 2021, with many of us being thankful to be able to enjoy some form of communal event."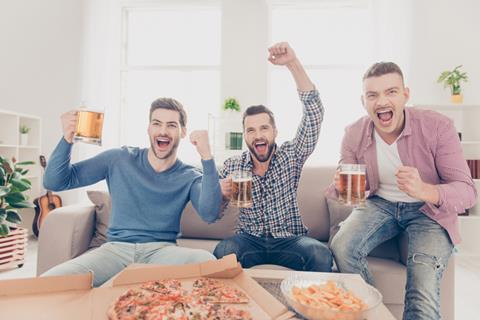 2. Sport could drive off-trade beer sales of 413 million pints next month
For retailers, sporting occasions have always driven mammoth sales within the beer category, claims Budweiser Brewing Group (BBG), which predicts that the return of the summer of sport will drive sales of 413 million pints of beer in the UK Off Trade this June.
"This year is set to be bigger than ever for stores, as Brits gather to celebrate the return of long-awaited sporting events at home," says head of category management Neil Baker. "Beer sales boom during sporting events - the 2018 World Cup drove the biggest monthly sales in category history.
"There's a clear correlation between the longer the England team remains in a football tournament and beer sales, for example. Given the England men's football team is among the favourites to win the Euros this summer, a win for England is a win for retailers, so store-owners must prepare to meet this demand." The Budweiser family are the official beers of the England Men's team and Bud Light has recently launched a new Boxheads campain to engage consumers.
Rav reckons that getting the big beer brands in is one of the most powerful drivers to summer event success. "Budweiser is sponsoring various elements of the Euros and the enthusiasm from them has been really high this year – we've been having lots of good conversations," he says.
"When we get a list of equipment and products from them we'll build our plans around the beer."
Heineken UK, which is the global sponsor of the Euros, states that the summer months account for circa one third of beer and cider volume sales. "This year, the sales are set to be even higher with the much-anticipated Euros tournament finally commencing after it was postponed last year," says category and shopper marketing director Toby Lancaster. Heineken has revealed a new limited edition range of bottles to celebrate.
Brothers Drinks Co. is equally confident that there is a major opportunity for both beer and cider. "We expect beer and cider sales to increase much like we saw in 2018 with the World Cup and weeks of glorious sunshine, that resulted in total beer and cider sales in the off-trade increasing by 5.6% [IRI Top Categories Report, 2018.]"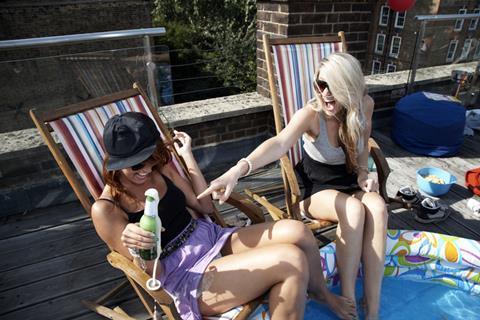 3. Staycations are a major opportunity
The sad fact is that most of us won't be going anywhere abroad this summer. Holiday operator TUI reports that bookings are down 69% due to uncertainty over travel rules. This means that families are going to be looking more local for their summer fun, and focusing on local events (if they're on) and BBQs.
"Southampton isn't exactly a major holiday destination but I think we'll see an uptick in people on day trips," says Richard. "During last year the lack of commuters meant that our food-to-go sales have dropped off, and I'm hoping that families might bring it back a bit. Plus we've upgraded to Skwishee machines in our stores which are always popular with kids."
Instant BBQ brand Bar-Be-Quick notes that more Brits staying in the UK this year means a bigger opportunity to capitalise on national events too. "With uncertainty over the current traffic light system for travel and many seeing their holidays for the summer months cancelled, staycations will likely be on the rise," says head of sales Caroline Morris. "And, with more people either staying at home or simply holidaying within the UK, we expect barbecue sales to be consistent at the convenience level. Maximising sales this year will rely heavily on capitalising on the weather that encourages people to go outside and the events that bring people together, like the UEFA Euro 2020 football matches which will now be played this year."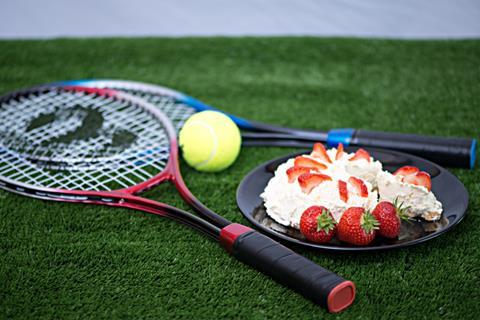 4. Consumers are clamouring for in-store theatre
Over half (52%) of Brits want retailers to "jazz up" their convenience stores and make them more fun and engaging, according to the latest TWC Trends report. And what better excuse is there to add some excitement to your offer than by getting behind the national sports teams with a touch of in-store theatre? Flags are always a winner, and a few props never go amiss, some retailers even add a bit of astro turf to create mini football pitches or tennis courts in-store.
Sports-themed packaging can be used in displays to help build excitement. "Stella Artois will be bringing back its limited-edition Wimbledon packaging this summer," says BBG's Baker. "Stores can boost spend by adding Stella Artois to a themed display, alongside other Wimbledon staples such as strawberries and cream, and picnic foods," he says.
And with a bit of creativity you can go even further. "Why not tailor your ice-cream toppings to suit the event?" says Jersey Dairy's Ashton.
"Our Jersey Dairy vanilla soft serve ice creams can be used as a base for all sorts of flavour combinations. Strawberries make an obvious choice over Wimbledon fortnight, but what about creating Japanese style flavour combinations for the Olympics? A slice of peach with a sprinkling of Matcha, for example, or cherry blossom – a drizzle of cherry sauce, a fresh cherry and a couple of small white sugar blossoms to decorate.
"For the Euros achieve a red white and blue effect with blueberries and raspberry coulis on top of our Jersey Dairy vanilla ice cream. Decorate with a small paper flag."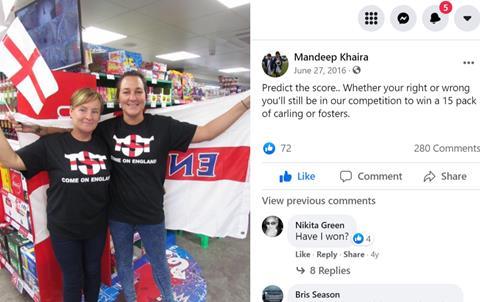 5. Sporty social media can score you extra sales
Lockdown has shown many retailers the power of social media to drive footfall, especially around deals. "We're definitely going to do more social media around summer events this time around," says Rav.
"Lockdown has given us a more digital outlook and we'll continue to build on that to shout about what we've got in-store."
One retailer who is ahead of the game is Mandeep Singh, co-owner of the Singh's Premier group of stores in Sheffield. The group has strong links to football and has a history of using national tournaments to engage with customers on social media. Its Facebook page, which currently boasts over 28,000 members, connected with people during the last Euros by encouraging them to predict the score for the chance to win beer multipacks. Singh's also ran a sweepstake and gave away football kits. Mandeep told Convenience Store he saw a "massive" uplift in sales of between 30% and 40% every day England played in Euro 2016.
Tying summer events in with store promotions on social media is a surefire way to increase engagement, according to Bar-Be-Quick. "In terms of language, using phrases and terms that relate to the occasion is also a nice way to keep your posts light-hearted and showcase your knowledge of an event too," says Morris. "Timing is also key, so scheduling social posts that either coincide with events or matches or run ahead of them to remind customers about any essentials, whether that be drinks or snacks for the occasion, are a good idea to drum up sales and encourage visits to your store."