Police are urging witnesses to come forward after a store owner was injured during an armed robbery at a convenience store in Hampshire.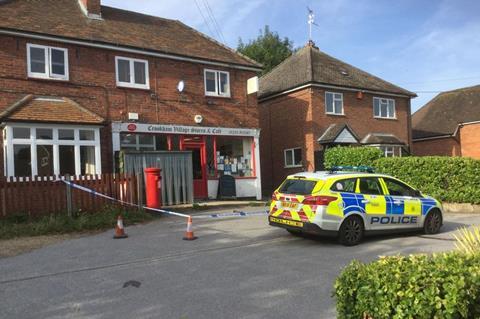 The incident happened at Crookham Village General Stores on The Street in the town of Fleet at between 4:20am and 4:35am on 24 August.
According to Hampshire Police, three men, one carrying a crowbar, smashed the glass door and entered the store with their faces covered and threatened the store owner.
The retailer was assaulted and suffered a cut to his face, before the offenders left empty handed in a silver Seat Ibiza or similar type vehicle.
The incident followed a number of recent robberies across the UK, including a man who threatened staff workers with an imitation firearm at an Aldi in Newcastle-upon-Tyne and an gun-wielding armed robbery at a store in Greater Manchester.
Anyone with information about this incident is asked to call 101 and quote 44190300452.