A man is expected to receive a lengthy jail sentence after pinning a store worker up against the counter during a robbery at a Best-one in Tyne and Wear.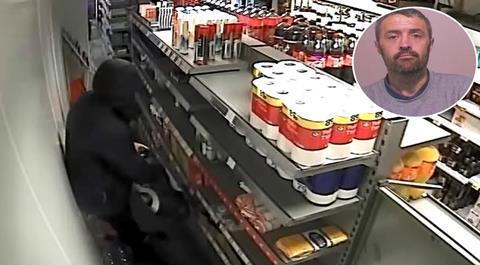 The incident happened at the store on Ocean Road in the town of South Shields in August.
Paul Skidmore, 38, pleaded guilty to robbery at Newcastle Crown Court and is due to be sentenced later this year.
According to Northumbria Police, Skidmore was confronted by a 65-year-old female store worker after she noticed him putting bottles of spirits in his bag. He forced his way through a 'staff only' door and demanded the store worker to empty the till.
The offender proceeded to pin the employee against the counter as she attempted to press the panic button. The victim was uninjured but admitted she was in "still in shock" when officers arrived at the store following the robbery.
Northumbria Police detective constable, David Horsley, said: "This was an appalling incident that left a 65-year-old who was working at the store absolutely terrified. Skidmore showed a total disregard for the welfare of the employee and overpowered her as she desperately tried to call for help. He then left the store having stolen numerous bottles of alcohol.
"Upon arrest, Skidmore refused to cooperate with police and made the victim attempt to pick him out in an identification procedure, which will have caused further distress and anguish. This type of behaviour is totally unacceptable, and we are committed to ensuring those who prey on others and threaten the fabric of our communities are taken off the streets and dealt with robustly.
"I would like to thank the victim in this case for her bravery and cooperation and reassure the community that this type of criminality will not be tolerated. Skidmore must now deal with the consequences of his selfish actions."
The incident comes after a number of recent convictions for robberies across the UK, including a man jailed for 16 months for robbing a Costcutter store in Belfast while wielding a screwdriver, and a man jailed for five years and seven months over a knife-wielding robbery at a Co-op Group store in Northamptonshire.