Retailers will be forced to cut staff hours and raise prices in a bid to offset new government plans to hike the National Living Wage (NLW) to £10.50 over the next five years, store owners claim.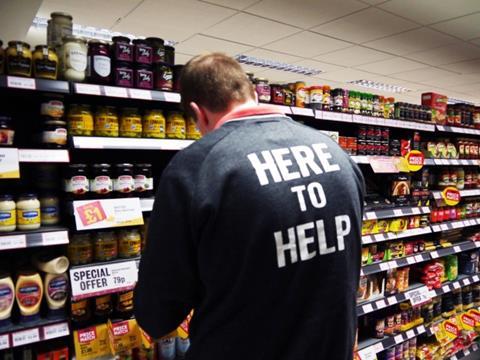 In a plan announced by chancellor Sajid Javid last week, the government also committed to reducing the age at which workers are eligible for the National Living Wage from 25 to 21.
Chris Pollard, owner of Barlby Village Stores in North Yorkshire, said the plans would result in him paying out an extra £680 a week, which "works out at around £36,000 difference a year just in wage costs," he added.
"To come close to covering that kind of cost, I would have to increase my prices and that means inflation goes up for everyone. I can't help but think these announcements are done to gain political votes because it doesn't cost the politicians anything.
"It is the smaller retailers that suffer as a result. We have 18 members of staff that do 290 hours a week between them so any announcement on wages has a massive effect on us."
David Worlsford, owner of Farrants in Cobham, Surrey, who currently pays just above the NLW, said the hike would force many retailers to look for ways to offset the rise.
"The NLW should be a target, not a requirement," he said.
"Obviously this planned hike will mean that my costs will go up and I'll have to absorb that but there will be many other retailers who can't do so and who will have to look for ways around it, such as reducing staff hours or cutting jobs," he said.
Charles Brading, owner of Vic's Stores (Londis) in Nettlestone on the Isle of Wight, said the proposals would force him to reduce the store's opening hours.
"The chancellor's proposals would have a hugely negative impact on our profitability. At the end of the day there's only so much cream at the top of the milk.
"We would have no choice but to reduce the store's opening hours in a bid to negate the impact of the higher wage costs so staff would end up losing hours.
"Two years ago my wife and I took the decision to put off retiring as we both still enjoy the job, but threats like this make us think sometimes that it may just be easier to wind it all up," he said.
Mandi Duncan, who co-owns two Day Today stores in Troon, South Ayrshire, also said the hike was a big "concern" for the future.
"We have 16 staff, a number of whom are in their early twenties, so it would be a big financial hit. We'll just have to keep looking for new ways to keep innovating in a bid to grow sales," she said.
The Association of Convenience Stores (ACS) said further hikes would threaten the viability of convenience stores and urged the government to allow the Low Pay Commission to set wage rates based on evidence, rather than political pressure.
ACS chief executive James Lowman said: "As the costs of employing people rises, well above inflation according to the chancellor's target of £10.50 per hour, local shops will simply not be able to survive, invest, and to continue to provide so many local, flexible and secure jobs," he added.
The Low Pay Commission has been set a target of reaching 60% of median earnings for the NLW by 2020.