The Association of Convenience Stores has called for "urgent action" in the Budget to help store owners offset the proposed rise in the National Living Wage, as new figures revealed the 15th consecutive quarterly decline in retail employment.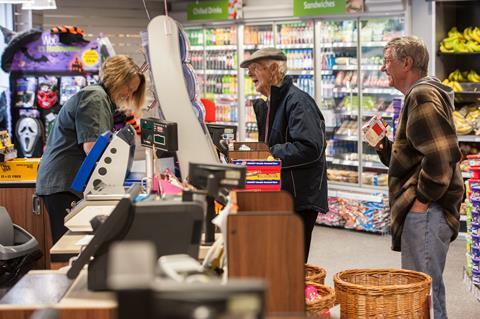 ACS chief executive James Lowman has urged the chancellor to double the Employment Allowance and reform the business rates system to mitigate his plans to increase the National Living Wage to £10.50 per hour.
"Many local shops are concerned by the chancellor's decision to increase the National Living Wage to £10.50 without any help for retailers to maintain employment levels," Lowman said.
The latest British Retail Consortium (BRC) retail employment monitor found that the number of employees and hours fell in the third quarter year on year.
The total number of retail employees fell by 2.8% year on year, rising to 4.5% for full-time employment. Total hours fell by 2.6%, with full-time hours also seeing a greater reduction (3.2%) than part-time hours (2.0%).
BRC chief executive Helen Dickinson said: "We have seen a persistent downwards trend in retail employment over the past three years, with the Q3 fall of 2.8% equivalent to a loss of 85,000 people across the UK retail industry in the preceding 12 months.
"Weak consumer demand and Brexit uncertainty continue to put pressure on retailers already focused on delivering the transformation taking place in the industry. While MPs rail against job losses in manufacturing, their response to larger losses in retail has remained muted."
According to the Office for National Statistics (ONS) there were 3.052m jobs in retail Q3 2018. A decline of 2.8%, as shown by the BRC Retail Employment Monitor, would be equivalent to 85,000 job losses.