Sainsbury's has added tills to its trial checkout-free store in Holborn Circus, London, after concluding that not all customers were ready for a "totally till-free store".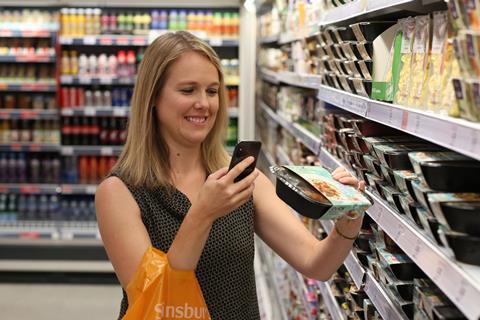 In April Sainsbury's launched its SmartShop Scan, Pay & Go technology in Holborn Circus to test in a bespoke food-to-go store.
Using the SmartShop app, customers can scan and pay with their phone with no need to queue or pay at a till. Payment is made via the app by scanning a QR code before leaving.
Sainsbury's said take-up of the app was as expected, but it had now added a manned till and two self-checkouts to enable people to pay by cash and card "quickly and conveniently".
"Some customers preferred to pay with cash and card, which sometimes meant they were queuing to use the helpdesk, particularly at peak times of day," it said in a blogpost.
Till-free shopping is still available in the Holborn Circus store, as well as eight other Sainsbury's convenience stores across London.
"We'll take the learnings from this experiment to develop our technology even further to help make shopping easier and more convenient for all our customers," the company added.