Tesco is gearing up for the trial of a check-out free Express store in Welwyn Garden City, Hertfordshire.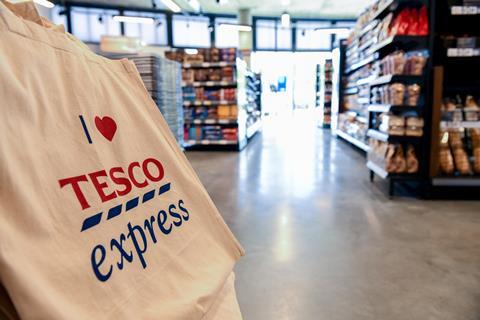 The store, which is situated on Tesco's corporate campus, will trial technology from Tel Aviv-based "frictionless shopping technology," startup Trigo Vision Ltd.
Last week, outgoing Tesco chief executive Dave Lewis announced that it had made an equity investment in Trigo.
The technology uses in-store ceiling-mounted cameras to identify items picked up by customers and automatically charges their pre-registered cards as they leave.
Last year Trigo partnered with the Israeli supermarket chain Shufersal to offer a checkout-free shopping experience in 272 stores.
The technology is similar to Amazon Go, the checkout free retail stores which have now opened in 16 locations across the US.
Amazon is reportedly planning to open its first Amazon Go stores in the UK shortly.
Sainsbury's recently added tills to its trial checkout-free store in Holborn Circus, London, after concluding that not all customers were ready for a "totally till-free store".