PayPoint is on course to "significantly exceed" its original target for the roll out of its next-generation PayPoint One terminals by the end of next March.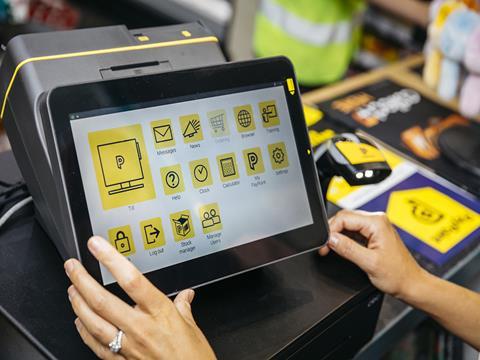 Annnouncing its interim first half results, the company said its new target for in-store PayPoint One sites was 16,500 by 31 March 2020, up from the original target of 15,800.
The legacy terminal would be largely retired from the independent retailer testate by then, it said.
In the six months to 30 September 2019, revenue declined by 2.3% to £103.7m, but net revenue increased by 3.0% to £57.3m year on year.
Pre-tax profit fell by £1.3m (-5.2%) to £24.0m over the six months.
New parcel partnerships with eBay, Amazon, FedEx and DHL are now delivering "good volumes" and drove overall parcel volume growth of 15.1% in the first half.
PayPoint executive chairman Nick Wiles said: "The roll out of PayPoint One has continued at pace, expanding to 15,922 sites.
"Service fee revenue grew by 31.8% in the period and is now the largest net revenue contributor in our UK retail services business. We will invest further into our platform in the second half to drive further expansion of Epos features, ensuring ongoing delivery of benefits to our retailers and more widely into the convenience sector."