Delivery firm DHL Parcel is set to develop and expand its click and collect services through a new partnership with PayPoint.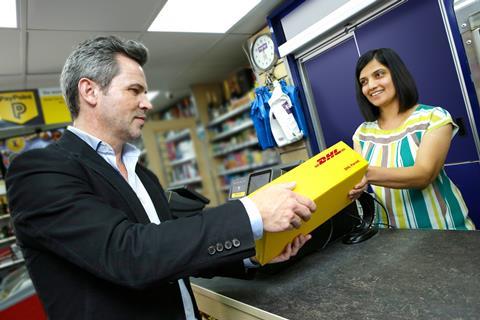 The partnership, which will see DHL Parcel expand its ServicePoint, will allow customers to send, collect or return a parcel from their local store.
The DHL Parcel ServicePoint's will be available at 500 locations across the UK, while the service is expected to roll out to a further 3,000 independent PayPoint One retailers by the end of the year.
DHL Parcel ceo Peter Fuller said: "Our alliance with PayPoint gives us access to the largest click and collect network in the UK. This network allows us to offer consumers even more convenience and we hope the partnership will allow us to introduce even more parcel services in the future."
The second phase of the new partnership will see DHL Parcel launch an over-the-counter 'Send' service, allowing consumers to order and pay for deliveries online and drop off their parcels at their local PayPoint store.
PayPoint ceo, Patrick Headon, said: "DHL is one of the leading logistics companies and working alongside PayPoint Collect+, the largest click and collect network in the UK, will offer more convenience to customers and bring online shoppers into store. This is one of the new partnerships announced earlier this year, bringing new footfall and benefits for retailers and shoppers alike."