PayPoint has added a new function to its Collect+ StoreScan app to enable retailers to scan any parcel anywhere in store.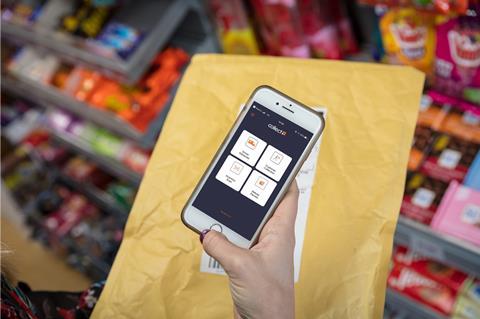 The Inventory Scan system will allow retailers to scan parcels using its barcode or OCR directly from their mobile device and check its status with a quick audit in an attempt to help retailers operate their business more efficiently and identify expired parcels more easily.
Parcel delivery and customer collections can be processed from anywhere in the store, helping to free valuable counter space and reduce customer waiting times, while colour-coding and phone vibration alerts help to identify expired parcels.
PayPoint chief commercial officer Lewis Alcraft said: "It's important to us that we continue to innovate and enhance the range of services we offer to our convenience retail partners.
"By listening to feedback given by retailers, we're delighted to be able to add a new feature to the StoreScan app which not only helps retailers to manage their parcels but also helps them to offer an efficient counter service to their customers. Inventory Scan is just the latest benefit-led feature to improve efficiency in their stores."
The free-to-use mobile is available on both iOS and Android and can be downloaded by searching 'collect+ StoreScan' in the App Store or Google Play.