PayPoint's new ceo has pledged to give higher priority to its retail partners following a rise in annual profits.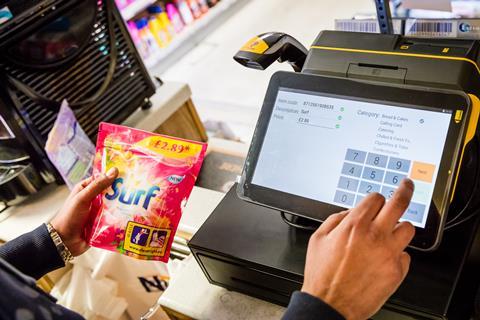 In the 12 months to 31 March 2019, a total of 4,331 new PayPoint One sites were installed across the UK, taking the total to 13,248 sites, with Epos Pro live in 645 sites, meaning over 74% of PayPoint's independent retailers are now using the new PayPoint One platform.
Profit before tax grew by £0.9m (+1.6%) to £53.8m over the financial year.
Patrick Headon, who took over from Dominic Taylor as ceo in March, said PayPoint's future priorities would have a "greater focus on the customer and retail partners".
"Our priorities going forward include a strong focus on delivering good growth in retail services and adding value to retail partners," he said. "We also need to improve customer service further. Finally, as well as executing the existing strategic initiatives, we will look at how we can add more value to the business.
"PayPoint has a strong and scalable business model and foundations for future growth are established following the first stage of the PayPoint One roll out, the securing of new parcel carrier relationships and the continued adoption of our innovative products, such as MultiPay.
"There are significant changes occurring in the sectors in which PayPoint operates, which present both substantial opportunities and exciting challenges. To optimise performance, the business will need to adapt further and move quickly."
PayPoint's 'cash over the counter' partnership with Link is ready to go, according to group marketing director Steve O'Neill. "We are just waiting for the green light from regulators. We are hopeful that this will provide a positive solution for retailers who want to provide cash services in-store without an ATM," he said.
PayPoint's underlying net revenue grew by £2.2m (+2.0%) to £115.9m with growth driven by UK retail services, which now represents 32% of group net revenue.