The 200th One Stop franchise store has opened nearly six years after the official programme launch in January 2014.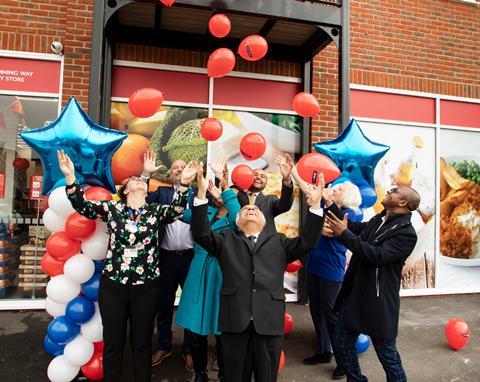 The store in Witham, Essex, is located within a new housing development and includes an in-store pharmacy.
Franchisee Danny Osborn, who operates the store alongside Neel Patel, said: "I wanted a reputable convenience store that has a strong high street presence to open alongside Osbon Pharmacy. One Stop ticked all the boxes I was looking for and we've been absolutely delighted with how well the whole process has gone.
"We're in a great position, within a new housing development, to quickly become the hub of the community and the feedback we're already getting from customers is delightfully positive. They love the new store, its brightness, cleanliness, range of offers and they're incredibly pleased we're now in their area.
"Thank you to the whole community for welcoming us so warmly and we look forward to serving them all for years to come at our new store in Witham."
One Stop's head of franchise John Miller said: "This is a real milestone for us at One Stop as we welcome our 200th franchise store to our portfolio of over 950 neighbourhood stores. At the heart of every store is the community and today's opening is testament to the very positive reception that One Stop receives.
"Over the years we've worked hard to build an outstanding franchise model that allows franchisees to build strong, profitable businesses, many going on to open multiple sites. We assist all our franchisees every step of the way; it's about long-term support and relationship building. We welcome Danny and Neel to One Stop and wish them the very best with the new store."
One Stop provides franchisees with a marketing tool kit which helps them to create awareness within their local community. This includes 1,000 personalized leaflets, face paint, a store launch box (containing balloons, bunting, ribbon, raffle book, scissors and so on), posters and social media assistance.