JTI has launched a new educational website to support convenience retailers in the run up to the approaching ban on menthol and capsule cigarettes, as new data reveals widespread confusion about the legislation.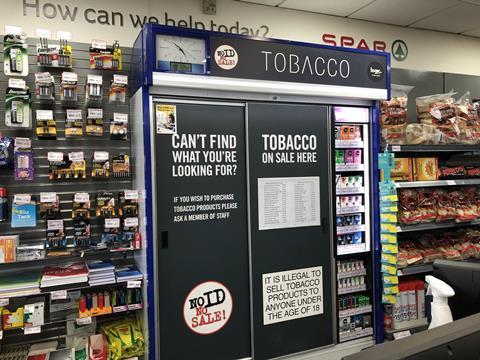 Almost a quarter of retailers did not know that capsule and click tobacco products are to be banned alongside menthol cigarettes, when the legislation is enforced on 20 May, the survey of 350 retailers conducted by JTI found.
A further 34% incorrectly believed that mentholated smoking accessories would also be banned.
Mentholated accessories such as filters, tips and papers are exempt from the legislation.
However, rolling tobacco products which are packaged together with mentholated filters or papers will be banned.
Almost a quarter (24%) of retailers were also unaware that there will be no sell through period after 20 May and one in five retailers thought that mint and menthol e-liquids for vaping would also be banned.
Vaping products and mint and menthol flavoured e-liquids are not included in the legislation.
Just under 60% of retailers expressed worry that the ban would reduce footfall, while 77% said they were concerned that it would have a negative impact on their business.
Speaking at the launch of its new website, JTI's communications director Mark Yexley said: "The menthol and capsule cigarette ban is one of the biggest changes the industry has faced in recent years, however we know from experience that the tobacco category is extremely resilient.
"We understand that retailers are concerned about the impact the ban will have on their business, but we are committed in supporting them to prepare for the changes ahead."
The new website includes practical information on the legislation, what the transitional SKU's will look like and what mint and menthol alternatives will be available to them following the ban.
An educational trade video to support retailers through the change is also available.
The site also features a consumer-facing page and JTI plans to place adverts in 650 local newspapers, directing adult smokers to the new website where they can find out more about the upcoming ban.
Retailers can visit the site here