Retailers will legally be allowed to sell menthol-flavoured filters and papers in the same transaction as tobacco products when the ban on menthol cigarettes is enforced on 20 May.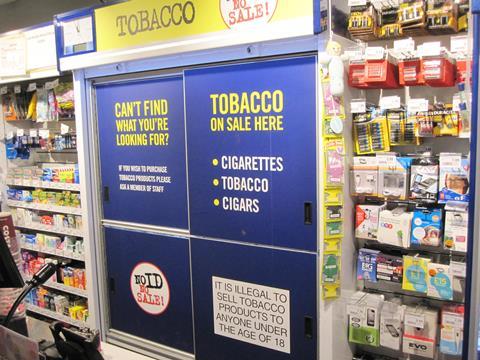 The clarification on the coming menthol ban is one of a number of updates included in new versions of the Association of Convenience Stores' (ACS) Assured Advice guides.
The updated menthol ban advice provides clarity that it is only cigarettes and rolling tobacco (RYO) packaged together with flavoured filters or papers that will be banned from 20 May.
Selling cigarettes and RYO tobacco in the same transaction as flavoured filters or papers will still be permitted.
The ACS had received frequent questions from retailers on this point, it said.
Under further European Union Revised Tobacco Products Directive rules, it will be an offence for manufacturers to produce menthol cigarettes and for retailers to sell menthol cigarettes, including capsule and click cigarettes, from 20 May 2020.
There is no sell-through period which means that retailers must have sold through any remaining stock of menthol cigarettes by 20 May 2020.
The UK's exit from the European Union does not impact the introduction of the menthol ban.
Backed by Surrey and Bucks Trading Standards the ACS guides offer assured advice and trusted answers to questions that are frequenly asked by retailers.