Retail remains the largest National Lottery sales channel, with sales up £73.8m during the 2018/19 financial year, despite record digital sales of £1.83bn, according to Camelot.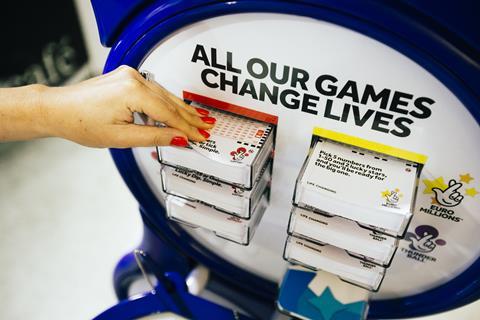 Over the year ending 31 March 2019, total National Lottery ticket sales reached £7.2bn, an increase of £255.1m on last year, with nearly 75% of total sales coming through in-store terminals, with sales reaching £5.3bn over the year.
The National Lottery operator said it had doubled the size of its sales force, trialled the sale of National Lottery products at discounters including Aldi, and made National Lottery games available at self-checkouts at over 550 Asda stores.
Camelot ceo Nigel Railton said: "Sales across most of the business are up – with our ongoing investment and innovation in retail and digital continuing to yield positive results. Looking forward to next year, it will be very much more of the same – as we look to build on the steady progress that we've made across all areas of our business.
"While we'll continue to face economic uncertainty and increasing competition from the gambling and wider lotteries sectors – and while there is still a huge amount of work to do – I'm delighted that the foundations we've put in place and the initiatives we've already implemented are paying off. And with the innovative plans we have lined up, I'm confident that The National Lottery will continue to make a huge difference to the lives of people and communities throughout the UK."
During the financial year, Camelot awarded £4.12bn in prizes to players and created a record 406 new millionaires.