Consumer organisation Which? is calling on the government to introduce a minimum service guarantee that cash will be accessible and accepted as payment for essential goods and services.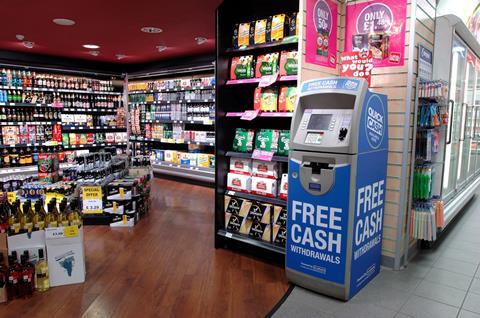 According to research released by Which?, one in 10 free to use cash machines has either closed or started charging a fee over the past 17 months, with the most deprived areas losing access to cash from ATMs at a faster rate.
The Access to Cash Review found earlier this year that 17% of the UK population (8 million adults) would struggle to cope in a cashless society, while 97% of the population still carry cash on them.
Which? money editor, Jenny Ross, said: "We know that people in more deprived communities tend to rely heavily on cash, so it's deeply concerning that those who can least afford it are being hit with the extra burden of hefty fees to access their own money as free cashpoints close at an alarming rate.
"The government and regulators must urgently get a grip on these rapid changes to the cash landscape and guarantee people across the UK can continue to access this important payment method for as long as it is required."
The Association of Convenience Stores (ACS) has welcomed calls to ensure that cash is accessible and accepted as payment for essential goods and services.
ACS chief executive, James Lowman, said: "Millions of consumers still rely on cash every day, especially in isolated and deprived areas. Convenience stores are keen to provide free access to cash to customers as it is an essential service that benefits other local businesses and the wider community, but LINK's decision to cut interchange fees has meant that many have now been left with pay to use machines.
"We will continue to urge the Payments Systems Regulator to intervene to ensure that free access to cash is available to all communities in the UK, as well as calling on the Government to take free to use ATMs out of the business rates system altogether to ease the cost pressures of operating a machine."
Figures from the 2019 Local Shop Report show that 46% of convenience stores have a free to use cash machine, with 18% having a pay to use machine. 62% of convenience stores provide cash back, and 100% of stores surveyed for the report accepted cash as a method of payment.