Link has pledged to install free-to-use cash machines on UK high streets threatened with the loss of an ATM or Post Office, in a bid to protect free access to cash.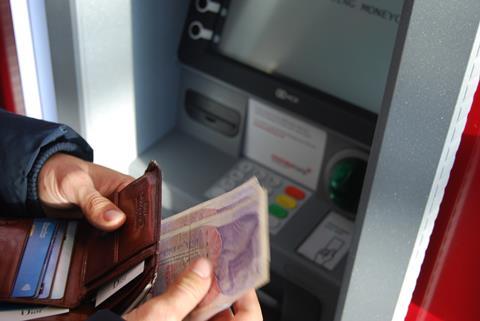 "From today, should a high street be threatened with the loss of an ATM or Post Office, Link will step in to ensure that an ATM is made available and paid for with funding from all the UK's main banks and building societies," the cash machine network said.
Free to use machines will be installed in centres and high streets that don't have any free-to-use machines within 1km.
The new machines will be kept free by receiving the higher interchange fee rates previously set out by Link as part of its Financial Inclusion Programme.
The free-to-use machine could either be an entirely new installation or a change to the model of an existing chargeable machine in the area to being free to use.
Ardington in Oxfordshire is the first location in the UK to benefit from Link's pledge to install a free-to-use cash machine in communities that have lost charge-free ATMs.
PayPoint installed the ATM at the Grocer Chef general store on Ardington high street, after the last cash machine was removed by the previous operator.
The announcement will ensure that, as the UK continues to evolve from a high-cash economy to one where most payments are made digitally, ATMs are protected, it added.
Link also announced that, for the first time, it will directly commission free-to-use ATMs in communities with poor access to cash.
Over the coming months, and with the support of local MPs and councils, ATMs will be installed in Battle, East Sussex, Bungay, Suffolk, Hill Top in Nuneaton, Tywyn in Wales, and Durness in Scotland.
The locations will form a restricted trial that will run through 2020.
Link chief executive John Howells said: "Link is determined to defend free access to cash across the UK in the face of very rapidly declining cash use.
"Today's action will protect consumers whilst much needed industry reforms to move to a more sustainable utility infrastructure take place."
The Association of Convenience Stores (ACS) welcomed the commitment but said that Link's long term plans to reduce interchange fees also needed to be reconsidered.
ACS chief executive James Lowman said: "We welcome Link's commitment to ensure that high streets can provide free access to cash, but this will not be any help for most of the retailers that have seen their previously free to use machines moved to a charging model.
"Link's long term plans to reduce interchange fees must be reconsidered, as they continue to have a negative impact, especially on isolated communities and local businesses that rely on cash."
Link had previously planned to reduce the interchange fee by 5% each year from 2018 to 2021.
After a significant fall in the volume of cash machine transactions, Link has scrapped the reduction in fees due in January 2020 and is reviewing further cuts planned for 2021.