Cash machine network operator Link is being urged to shelve its next fee cut, scheduled to take place in less than one year's time, in a bid to preserve access to cash for thousands of UK people.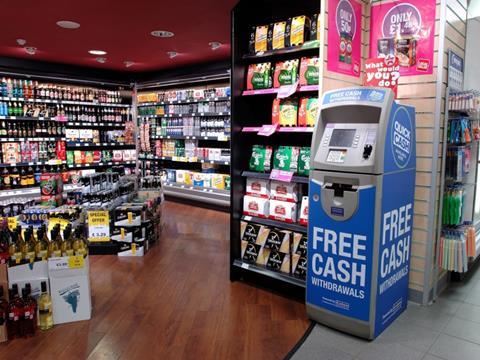 The Association of Convenience Stores (ACS) claims that Link's existing cuts to interchange fees have already resulted in a "torrent of machines being lost from local communities".
"The cash machine network operator's fee cuts have resulted in thousands of free cash machines being lost in communities across the UK, leaving tens of thousands of people without any way of getting access to their money," ACS chief executive James Lowman said.
"We are now exactly one year away from the next fee cut, which will already be influencing the decisions of cash machine operators when thinking about whether their machines are viable long term.
"ACS is calling on Link to scrap this and consider whether the fees paid to machine operators need to be returned to pre-2018 levels to protect access to cash in the long term."
Since 2018, Link has been implementing cuts which have resulted in a significant decline in the number of cash machines in operation, the ACS said.
According to consumer group Which?, the cuts have led to one in 10 of the UK's cash machines being either lost or moved to a pay-to-use model which denies people free access to their cash.
"For millions of people, their local shop is now the only place where access to cash is available, especially as more than a third of bank branches have been retreating from high streets, towns and villages in the last five years.
"Link must stop the cuts that have been so damaging to the network and ensure that the local shops who offer cash machines are supported," Lowman said.
If Link does not take action, the government should intervene to ensure that access to cash is protected in the long term, he added