Environment secretary Michael Gove has backed a comprehensive Deposit Return Scheme for drinks containers.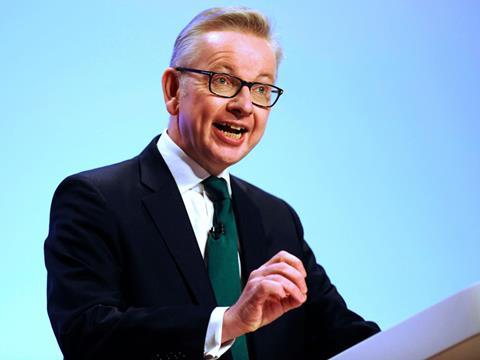 Speaking at Kew Gardens in London today, he threw his weight behind an "all in" DRS system that would include all types and sizes of drinks containers.
"The government's waste reduction partner, WRAP, have persuasively argued that the deeper that deposit return schemes drill into the value chain – extending to cover full life cycle costs under producer responsibility, and an 'all in' standard – the clearer the financial and social signal will be to recycle," he said.
"We need to work with business to make Deposit Return Schemes as effective as possible and I believe an 'all in' model will give consumers the greatest possible incentive to recycle."
The UK government closed its consultation on proposals for a DRS system in May, while the Scottish government recently announced plans to introduce a DRS for glass, plastic and aluminium drinks containers of all sizes.
Welcoming the comments, Campaign to Protect Rural England's (CPRE) litter campaigner Maddy Haughton-Boakes said: "This is the strongest signal yet of the government's intention to transform the way that we deal with the waste created by drinks containers, preventing them from choking our countryside, streets, rivers and oceans.
"These comments are another step forward from the government's work to meet the ambitious targets laid out in its Resources and Waste Strategy."
The Association of Convenience Stores has raised concerns over a "number of operational issues" for retailers related to DRS, such as hygiene issues, limited space to store dirty bottles, pressure on staff and the increased queuing times that their customers would face.