A Somerset-based Spar retailer is poised to introduce a free water refill station in store in a move he described as "inevitable".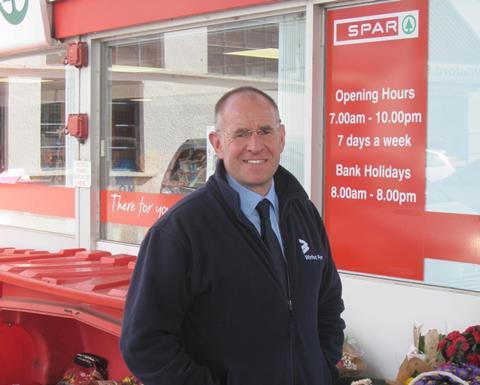 Justin Taylor, owner of Spar Winford near Bristol, will introduce the refill station by the end of July, once Spar distributor Appleby Westward provides the point of sale.
"Plastic reduction is such a hot topic at the moment, and as retailers we're good at talking and not taking action," he told C-Store.
"We can take the benefits of being an early adopter, because it's going to happen anyway. From a commercial point of view I don't particularly like it, but there are potential commercial benefits – we can tweet to local cycle clubs in Bristol, so they can refill while they're cycling around here. It should be a good footfall driver."
He said sales of bottled water had "flatlined" rather than receded, but he anticipated an exponential fall in sales.
The store was revamped about five months ago, and year on year sales are up about 4%, helped "immeasurably" by the decent summer weather.