An all-encompassing Deposit Return Scheme (DRS) would be eight times more beneficial to the UK economy than a more restricted 'on the go' system, government analysis has revealed – but questions over the in-store practicalities of a DRS remain unanswered.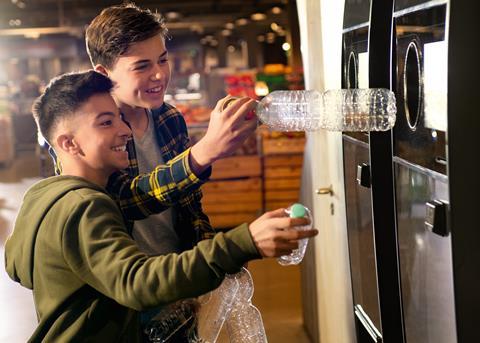 A DRS which included all drinks cans and bottles could generate £2bn for the economy over 10 years, compared to £250m that would be generated by a so-called 'on-the-go' system, according to the government's own impact assessment.
The Campaign to Protect Rural England (CPRE), which has highlighted the figures, said an 'on-the-go' system - collecting only a proportion of drinks containers produced - would result in a fraction of the economic benefit.
But the Association of Convenience Stores (ACS) has urged the government consider the practical implications for retailers before introducing a DRS system.
Earlier this year, the Scottish government announced its plans to introduce a DRS for glass, plastic, steel and aluminium drinks containers of all sizes and for all retailers. However, retailers are still waiting for answers on a number of practical concerns, such as how Reverse Vending Machines will be funded and how often returned containers will be collected.
A Scottish government spokeswoman said an expert advice group would report back on further details on the DRS proposals later this year.
The UK government closed its consultation on introducing a DRS in May. It is hoping to introduce a UK-wide scheme.
Commenting on the figures, CPRE litter campaigner Maddy Haughton-Boakes said: "A failure to ensure that all drinks containers – of all sizes and materials – are included in the scheme would be a clear sign that they were putting the profits of vested interests above the benefits to society, the economy, our countryside and environment."
But ACS chief executive James Lowman pointed to retailers' concerns over DRS.
"Retailers are concerned about the introduction of a deposit return scheme, there are number of operational issues which would impact the daily running of their stores such as hygiene issues, limited space to store dirty bottles, pressure on staff and the increased queuing times that their customers would face," he said.
"This is why we have called on the government to take a more strategic look at return points and ensure that the introduction of a deposit return scheme carefully considers the practical implications for retailers.