Camelot has announced the launch of a new online National Lottery retailer hub.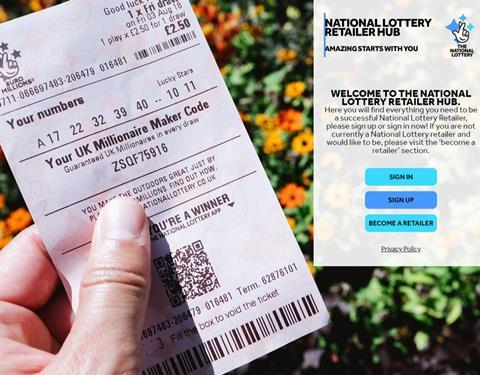 The improved site allows retail partners to access new features like the multi-store retailer tool, which enables retailers who have more than one store to centralise them all under one login.
The hub has also been optimised for mobile use, allowing access to current POS, National Lottery news, information and training guides, in addition to improved user experience and functionality.
Camelot retail director Jenny Blogg said: "Our retailers are essential to the continued success of The National Lottery and we're always looking for ways to improve their overall experience with us. We hope they like the new retailer hub, which we've developed in response to their feedback, and benefit from its improved capabilities.
"The new retailer hub will help them maximise sales of National Lottery products, while promoting healthy and responsible play. Ultimately this will help contribute to the, on average, £30m raised every week for good causes."
The retailer hub also includes a new notification function, which instantly alerts retailers to any newly available information, and a new customer service self-serve tool.
The new retailer hub can be found at www.tnlretailerhub.co.uk. Once retailers have signed up, they will be able to access their personalised dashboard.