Customers at ethical Brighton supermarket Hisbe avoided using plastic toiletries bottles over 24,000 times in the past year on the back of its 'Soap Swap' campaign.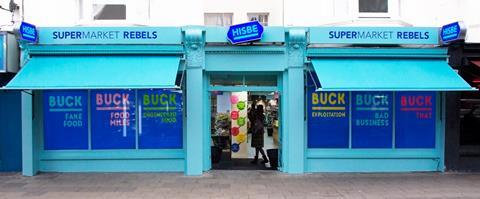 The Brighton-based c-store, set up as a social enterprise focusing on reducing plastic waste and packaging, allows customers to use their own containers across a number of categories to avoid waste.
Hisbe co-founder Amy Anslow told C-Store: "We are very grateful to our customers for supporting us and getting on board with all our efforts to help them reduce the amount of single use packaging they use. Sometimes it is the small switches in our buying habits that make the big impacts.
"In the last year, Hisbe customers chose to swerve disposable plastic toiletries bottles 24,000 times, either by choosing to buy a bar of soap or refilling their liquids instead. That's four times more than just two years ago - and now nine out of 10 of our customers buy soaps or refill."
Hisbe currently has one store, but Amy said they are looking to create a regional hub of stores.
"We are currently at work on creating a regional hub of stores throughout Sussex and would be interested in hearing from potential investors and Sussex property landlords, but we do not have any plans to franchise."