Ethical Brighton supermarket Hisbe has added tea to the fast-growing range of products it sells loose from dispensers.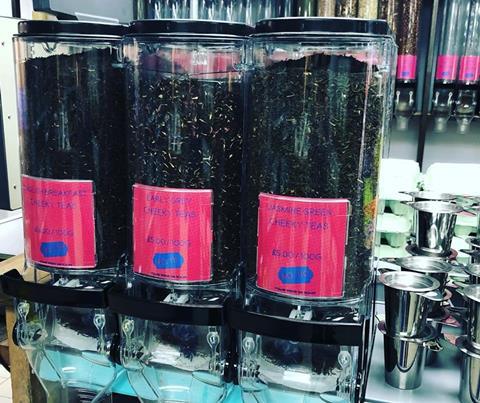 Its new tea dispensers are now up and running, offering a range of Breakfast, Early Grey and Jasmine tea from suppliers Cheeky Tea.
All the teas are sustainably and ethically sourced and are Soil Association accredited, while 10% of profits are donated to help "people, animals and the planet".
It also introduced apple and orange juice dispensers in the summer.
Hisbe offers more than 100 lines from its dry food dispensers, including pasta, pulses and cereals, and has ditched packaged alternatives of those products.
It also sells refill solutions for laundry, washing up liquid and soap, with nine out of 10 customers now buying bars of soap or using refill options instead of plastic-packaged products, according to director Amy Anslow.