Food prices rose by 1.6% year on year in October, driven by higher-than-average ambient food inflation, according to the latest BRC-Nielsen shop price index.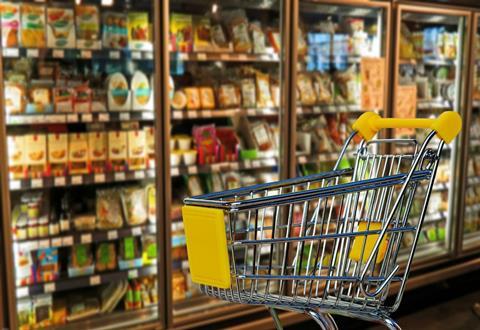 Food inflation accelerated from September's 1.1% price rise, but was in line with the six-month average.
Ambient food inflation accelerated to 2.7% in October from 1.7% in September, above the six-month average of 2.2%.
Fresh food inflation accelerated slightly to 0.8% in October from 0.7% in September, below the six-month average of 1.2%.
Overall shop prices declined by -0.4% in October, slightly down on September's figures of -0.6%.
British Retail Consortium (BRC) chief executive Helen Dickinson said rising global food prices and higher oil prices from earlier this year would increase costs for retailers.
"These factors comes as the industry struggles with the burden of public policy costs, such as business rates, which is weighing heavily on the industry and keeping margins at record lows," she added.
"Furthermore, while the threat of a no-deal Brexit has been pushed back, it has not gone away. To remove this threat, and the price rises that would result, the government must secure an agreement with the EU as soon as possible to give consumers and retailers the certainty they need."