Coffee has become the ultimate convenience category, argues HIM's Blonnie Walsh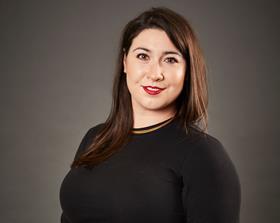 We are in the middle of a coffee boom. Coffee is a perfect test bed for innovation that exemplifies the wider trends brewing in convenience and, while all channels want a slice of the coffee cake, here's three reasons why coffee is the ultimate convenience category
First, coffee is winning a spot in more baskets. Our annual Convenience Tracking Program (CTP) found that coffee turned up in 74% more baskets in 2019 than the previous year, demonstrating an increased importance for it in convenience. Coffee is one of the few categories that attracts a younger shopper, with an average age about five years younger than CTP average. Bringing coffee drinkers in means winning more share of "shoppers of the future" as younger consumers turn to delivery models and online ordering.
Second, coffee's importance in food to go is clear – 14% of all convenience trips are driven by food to go and retailers without a hot drink dispenser are missing out. Today, 77% of c-store retailers offer hot drinks in their store (up from 73% in 2018) and these retailers sell an average of 31 cups a day (up 15% on the previous year).
And thirdly, we are drowning in brilliant coffee innovation that's hitting all the c-store trends. Dairy-free, low-plastic packaging, vegan and soft drink experimentation can all be seen in the category. The trend for all things vegan continues to dominate and has led Nescafé to launch three plant-based instant latte mixes in oat, soy and coconut flavours. This new product is bang on trend, especially with younger consumers, three in 10 of whom are planning to follow a vegetarian or vegan diet in the future.
Coca-Cola has also thrown its hat into the ring in partnership with Costa, launching a Costa-branded RTD coffee in a can. These cans tap into the trend for cold coffee and are 100% recyclable. Essential, as 30% of UK consumers think that plastic use is the sustainability issue that needs to be solved first, twice as many as any other factor (HIM Omnichannel Tracker June 2019).
There is plenty of scope for more exciting products, including local roasting, emerging origins and seasonal flavours. Time for an iced vegan pumpkin spiced latte in a bag?