Increased consumer awareness of health and sustainability issues has meant c-stores have been forced to adapt their offer, argues HIM's Shakti Puri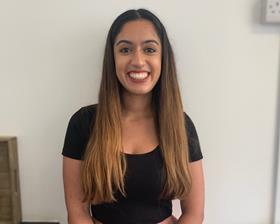 As shoppers become increasingly aware of issues surrounding health and sustainability, so the convenience market is evolving and placing more emphasis on green initiatives, healthy options, reduced alcohol lines and alternatives to traditional tobacco products.
With an estimated 150 million metric tons of plastic in our oceans today (The Independent), there is an increased level of environmental awareness. This is driving a large-scale course of action with retailers charging for plastic bags, switching to degradable bags, or returning to paper bags. Suppliers have also started to act by introducing paper and cardboard packaging, or reducing the amount of single-use plastic (Solero ice cream boxes are a recent example). This call for action goes hand in hand with the rising awareness of the effects caused by significant sugar, saturated fat, alcohol and tobacco consumption, causing shoppers to choose healthy alternatives and/or reduce their consumption.
As many as 50% of drinkers are limiting their alcohol consumption (IPSOS Research), opting for low/no alcohol alternatives, and suppliers need to adapt to more mindful lifestyle choices of consumers. This trend is particularly apparent in millennials, a target audience for a large proportion of beers, wines and spirits companies. We have seen a rise in suppliers adapting to this trend, such as William Grant's Atopia, Diageo's investment in Seedlip and low-alcohol beer alternatives. These 'no alcohol' ranges should be marketed as refreshing drinks and a healthier alternative (rather than 'fake alcohol') as these are often healthier compared with popular soft drinks on the market.
Sales of e-cigarettes and vape products are rising as shoppers look to reduce their cigarette consumption. Vape products are 95% healthier compared with traditional smoking (Public Health England) and over the past few years we have seen levels of vape importance to retailers grow from 59% (CTP 2015) to 82% (HIM 2019). Vape concessions within convenience are a growing trend, with independent stores devoting part of their stores to vape brands who can provide a knowledgeable rep and a range of products.