Premier Foods has unveiled an on-pack promotion giving gaming enthusiasts the chance to win prizes related to the launch of the Final Fantasy VII Remake video game on a range of Batchelors products.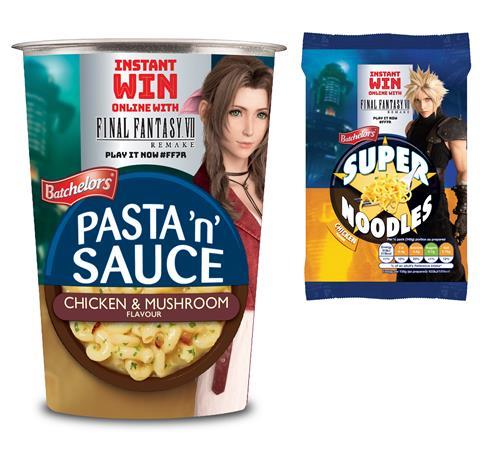 Prizes up for grabs include in-game items, PlayStation4 Pro consoles, and First Class Editions of the Final Fantasy VII Remake game.
The campaign is running across 24 Batchelors skus, including Super Noodles and Pasta'n'Sauce, until 30 August 2020, with packs exclusively available to the Tesco Group, including Booker Wholesale.
More than half the UK population now playing video games, and quick meals are the third most popular food type consumed while gaming, the company maintains.
Adam Woolf, brand director for quick meal, snacks and soups at Premier Foods, commented: "This partnership is an example of how we are working collaboratively with the Tesco Group on a shared goal of creating great value for shoppers, with a campaign that has distinctive appeal and offers something new.
"Gaming is one of the leading trends in the UK, so the link between the iconic game and our Batchelors range is perfect. The limited-edition Super Noodles and Pasta'n'Sauce packs feature eye-catching packaging with characters from one of the biggest video game releases of the year."