Greggs has reported a 58% rise in pre-tax profit in its interim half-year results, driven by strong growth in customer visits as it "broadens its appeal for food on-the-go".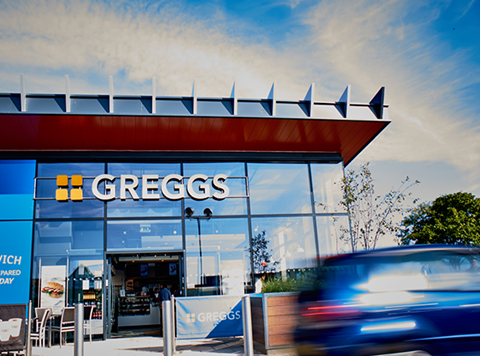 Pre-tax profit rose to £40.6m in the six months to 29 June – up from £25.7m in the same period last year. Total sales increased by 14.7% to £546m, while like-for-like sales in its company-owned stores rose by 10.5%.
The bakery chain said traditional bakery favourites were selling well alongside growth in Fairtrade coffee, breakfast and new hot food options - such as the well-publicised vegan sausage roll which launched in January.
The group opened 54 new shops in the first half and closed 23 shops, bringing the trading shop total to 1,984 shops, of which 275 are franchised.
Greggs chief executive Roger Whiteside said the company had delivered an "exceptional first half performance, building on the strong finish to 2018".
"We have continued to make strategic progress with our programmes of investment in infrastructure to support future growth and in developing the products and channels to market that will help achieve our ambition to be the customers' favourite for food-on-the-go," Whiteside added.
"Given the strength of our year to date and the outlook, we have decided to increase investment in strategic initiatives in the second half of the year to help to deliver an even stronger customer proposition and further growth in the years ahead. Our expectations for underlying profits for the year as a whole remain unchanged."