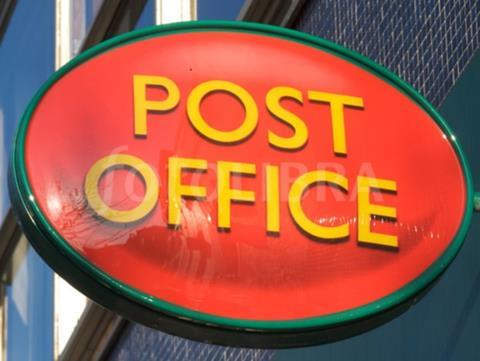 Vince Bohannon got in touch from Post Office Stores in Handcross, West Sussex, to have a rant. He writes: "Post Office Ltd is holding postmasters to ransom over their leavers' payments. My wife has been working her Post Office for 33 years and she wants to retire. If you just quit, no leaver's allowance owed to be paid.
"So they say we'll advertise for a replacement and last I checked, that ad was on like page 16 of a well known search engine. She goes, no Post Office. Ever again. No, we do not want to employ some one. Take the contract, run it for yourself."
He adds: "So the Post Office knows about the situation, they don't care, sitting on their butts collecting a secure pay check. Waffle Waffle Waffle is all it seems anybody does these days starting at the top with the biggest Waffler of all."
His wife Julie stands to lose £22,000. Vince went on to have a go at the much vaunted convenience model.
He says: "You just can't have hardly trained staff operating the nightmare Horizon system, as mistakes are easily made, and the losses add up quickly which is why they're being dumped. You can imagine Christmas time and the queues as barely trained staff try to cope. Now, they're foisting people off on to the machines, actually a bloke at the window (at the crown post office) telling you to use the machine."
He believes that the Post Office is making a mistake by letting professionals be replaced by shop workers and expect the same calibre of service.
"They can try hard and smile all they want, people soon know where to go and that's a proper Post Office."
I put all his points to the Post Office and a spokesperson replied: "We continue to make every effort to find a solution that will ensure the local community in Handcross retain their Post Office services and enable the Bohannons to retire after many years' service as Postmaster. We have advertised the vacancy and the field team have visited the area on several occasions to try and find a solution.
"Government funding was provided to modernise our network under the Network Transformation programme. This funding allowed existing Postmasters, who wished to leave the network, to leave with a leaver's payment if a suitable replacement retailer with suitable premises could provide a replacement Post Office without loss of service to the community.
"Our current version of Horizon, the point-of-sale system in Post Offices, has been found to be robust compared to similar systems. Since then we have made lots of design changes to transactions on Horizon based on postmaster feedback. These include prompts to key in amounts twice for banking transactions to prevent potential errors and colour coding buttons to distinguish between different transactions.
"Our helpline for postmaster queries has been restructured and we now have a Branch Support Centre which enables quick queries to be dealt with immediately, with more complex queries handed to dedicated case handlers so postmasters and branch teams have a named contact to help them resolve their issue.
"Every branch also has an area manager who can help with sales growth and help Postmasters with issues. They regularly visit or phone every Postmaster."
I sent this to Vince but he was unimpressed. "As I said previously, lots of waffle but still nothing. I don't care what efforts they think they've made, it still amounts to zero results, no replacement and no Post Office for the village ever again… really."
Are you having a similar experience? Let us know by calling Jac on 020 8502 9775 or emailing jac@roper-biz.co.uk.