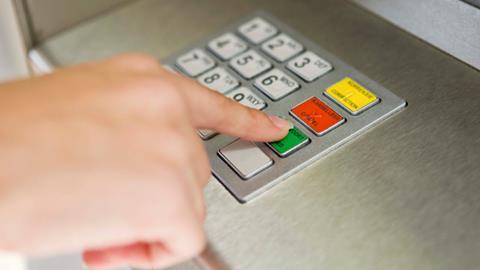 Rishi Patel got in touch over an issue he had with Notemachine at his site, Clapps News, Hayling island.
His machine charges £1.90 per transaction and he describes it as "very profitable" but recently another convenience store opened up nearby and Notemachine installed a new ATM there with a lower surcharge of £1.50.
He says: "All my customers are now using the competition's ATM as it's cheaper. My shop has had this ATM for more than 10years; you would assume they have a duty of care to their existing customers."
He adds: "Surely there should be some stipulation on accepting new requests if there is a profitable existing site; the answer I got was that the retailer requested an ATM so we decided to give them one. It's not fair practice."
He said what he would like Notemachine to do was either to reduce his transaction rate to £1.40 so he could compete with his new rival while keeping him on the same commission or remove the machine from his competitor.
I didn't hold out much hope for either of those two outcomes but I put it to Notemachine anyway.
They said: "We had responded to the retailer and he has recently signed a new agreement. Looking at the transactions on the ATM itself, it hasn't really seen much of a decline in transactions. We suspect he may be more concerned about the loss of business from his shop to the new store. "If we had not installed an ATM in the new store, one of our competitors would have. If we are to reduce the surcharge as suggested we would look to reduce the amount of commission he receives – i.e. 40p reduction in SC = £0.10p reduction in the retailer's commission."

Jac Roper is editor for Convenience Store's Dear Jac column. If you've got a retail problem, call Jac on 020 8502 9775 or email: jac@roper-biz.co.uk.