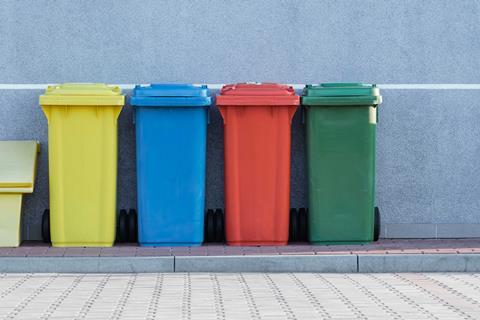 I got a letter from Julie Hartnell and Chris Bennett, directors of Clandown Stores in Radstock, saying they had a bit of an issue with their council whom they believe were trying to raise cash by using them as a soft target.
They got a Fixed Penalty Notice for failing to produce their waste documents. The notice said: "If you pay the penalty of £300 within 14 days no further proceedings will be taken. If you do not pay the fixed penalty within that time, you may be prosecuted for the offence and, if convicted, could receive a much larger fine; the maximum for the offence is £5,000 (or, on indictment, an unlimited fine)."
But what Julie and Chris really objected to was the way two uniformed officers entered their premises. In their letter of complaint to Bath & North East Somerset Council they wrote: "Despite this being private property they did not afford us the courtesy of making an appointment, and on entering they looked towards the counter where there were two people standing, and spoke directly to the male, asking if he was the manager. This is both sexist and offensive. Purely by good fortune they had arrived at a time when the two proprietors (also company directors) were on duty, but this may have not been the case, and their unexpected presence, as a pair of uniformed officers was both intimidating and hostile. There was a customer in the shop, who they initially failed to see, which caused considerable embarrassment to us and set the tone for a confrontational discussion. They also advised us that the conversation was being recorded, which served further to make us feel like criminals."
The pair were told it was a random visit although no one else in the vicinity got a visit. They also had no knowledge of needing a waste licence.
They said that they accepted that it was a failing on their part, and immediately contacted the Business Waste and Recycling department, where a pleasant woman advised them about the various options for refuse collection for small businesses. "She didn't however, advise on a licence that we are required to have," they wrote. "Therefore, please arrange, on receipt of this letter, to contact us and make arrangements for one of your plain clothed, qualified and trained officers to come out or phone to talk through our legal obligations regarding waste disposal, the need for such in our particular line of business, and the licences we should have to continue trading safely and legally. We are keen to remain compliant at all times, and given the support of our local council, as is our right and your duty, will do so."
They said they were confused about the fixed penalty.
"It implies that we can just pay a fine and then everything is OK again. Surely the purpose of the visit from the Designation Enforcement Officer was to put right a wrong, not just to raise cash. Why was more attention not paid to our innocent failure to uphold the law and remedy it by offering support and advice? In over 17 years of trading we were under the impression that our local council was there to support, not try to undermine, local businesses."
They further pointed out that theirs was a local store in its 18th year and had been heralded in the village for their tireless efforts during the pandemic; they were often working more than 14 hours a day. And they pointed to a visit from their local MP Jacob Rees-Mogg in the past to thank them for their service to the community. On top of that, the local residents had given them a plaque on their tenth anniversary to say the same. "We trust that this demonstrates that we do not take lightly our responsibilities as was implied by your officers."
Have you had similar problems with your council? Call Jac on 020 8502 9775 or email: jac@roper-biz.co.uk.