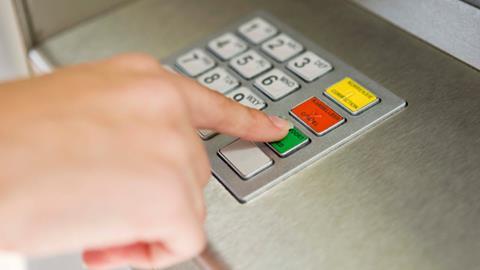 I was contacted by Cetin Solak, who manages Gidea Park Groceries, in Romford, Essex for his brother Memet.
They had a PayPoint ATM which they were keen to get removed because, ironically, it became too busy when the HSBC branch next door to the store closed. Cetin says: "If I put £10K in it, it lasts just one day. If I put £1-2K in it, it's gone in five minutes." Apparently most withdrawals are around the £150-250 mark and they certainly don't spend it all with him. He says he cannot afford to put £10K in every day. This leads to disgruntled customers when they find that the machine is empty. He says when they ring PP up, they get no sympathy, no help. They just tell him what it will cost him to remove the ATM. The sum of £600 was mentioned.
He was so upset when he rang me that he said he was considering pulling out of PP altogether.
I asked PP what it would cost for them to cancel altogether; they can't remember exactly how long they have been customers.
I didn't get an answer to that. Instead a spokesperson for PayPoint said: "Having discussed the situation with the retailer in question, we have begun the process of removing the ATM from his store. He will also retain all other PayPoint services. We would like to thank them for bringing this issue to our attention and welcome any retailer with questions or concerns to contact us directly at enquiries@paypoint.com."
When I spoke to Cetin again he confirmed that PP had spoken to his brother and they were awaiting a visit momentarily.
On a further update Cetin said the machine had been picked up and they said it would be free of cost. Very good news.