The East of England Co-op grew its food sales by £5m in a year negatively impacted by rising wage costs and business restructuring.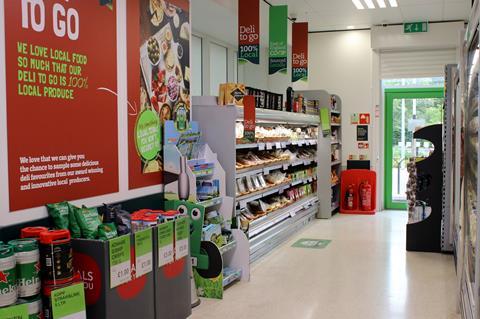 In the year ending 25 January 2020, group sales were £348.5m with a trading profit of £4.5m. Total sales were down, due in part to the sale of the society's pharmacy and optical businesses and the closure of a distribution centre, while sales from continuing businesses grew by 1.8% (£6m).
The East of England Co-op claims to be the largest independent retailer in East Anglia, with 106 convenience stores and 16 supermarkets among over 230 total branches across Norfolk, Suffolk, Essex and Cambridgeshire. As well as operating food stores, the society also has funeral, security and stonemasonry businesses.
Underlying trading profits, which saw a decrease of 19.2%, were impacted by increasing costs due to the rise in the National Living Wage.
Doug Field, joint chief executive of the East of England Co-op, pledged to continue to support staff and customers during the virus outbreak.
He said: "Our colleagues are our greatest asset. The care they show for our communities has been welcomed by our members, never more so than during the recent unprecedented outbreak of COVID-19.
"Colleague, member and customer safety remain our top priority. We have invested hundreds of thousands of pounds into measures to keep both our colleagues and customers safe, including the installation of screen at all till points, and providing gloves, hand sanitiser and face coverings for our colleagues."
He continued: "It is impossible to predict the full financial impact of COVID-19.
"In the first few weeks of the pandemic, we saw a double-digit uplift in sales, with panic buying clearing the supply chain of certain items. This is now stabilising, and we are beginning to see more normal sales volumes return.
"Moving forward, we will continue to prioritise colleague, member and customer safety. We will continue to focus on improving the daily lives of members, customers, colleagues and communities."
The society is encouraging its members to donate some or all of their dividend to the recently launched East of England Co-op Community Cares Fund, which the retailer kick-started with a £230,000 donation.