A new TV commercial for Australian wine brand Wolf Blass is running from now until 30 June.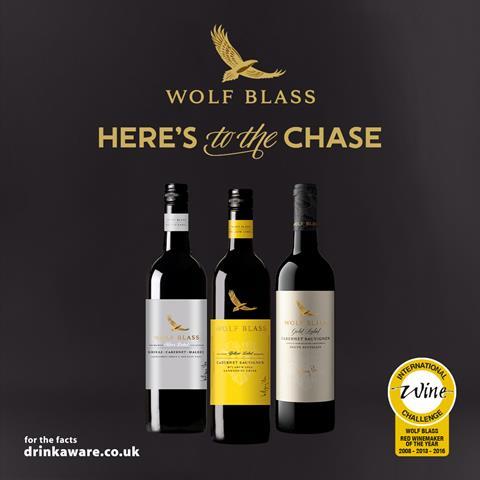 The 'Here's to the Chase' commercial will run across a combination of Finecast Video on Demand (VOD) and Sky Adsmart TV broadcast platforms across the UK. Wolf Blass last appeared on TV screens in 2017.
Available to view on tablets and mobile devices, the commercial will be overlaid with a clickable and trackable Urchin Tracking Module (UTM) link to encourage consumers to convert to purchase.
The commercial will target specific wine audiences, communicating with its existing customer base, and seeks to recruit consumers to the category by driving awareness of its more premium tiers – Yellow, Silver and Gold Label.
The campaign will also be supported on Facebook and Instagram, complete with an eagle animation to bring the Wolf Blass brand to life which will be featured on the 30 second commercial.
Treasury Wine Estates head of marketing Ben Blake said: "Wolf Blass last featured on our TV screens back in 2017 and the brand continues to go from strength to strength in the UK market.
"After a successful year as official wine partner of the ICC Cricket World Cup in 2019, we are continuing to demonstrate our confidence in the brand with another significant £1m investment for the 'Here's to the Chase' campaign."