Sparkl Hard Seltzer has been launched nationally and is now available to independent convenience retailers.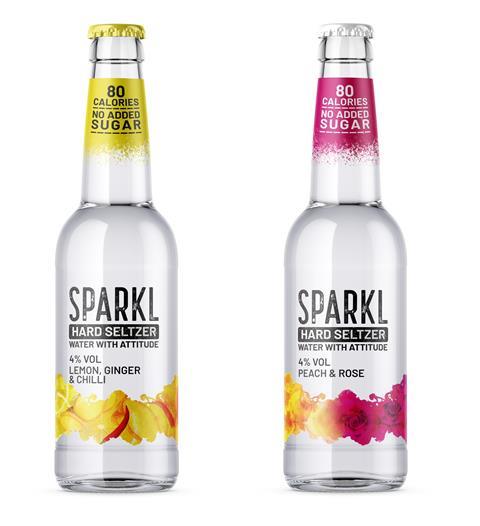 The naturally-flavoured alcoholic sparkling water has an abv strength of 4% vol, containing 80 calories per 330ml bottle.
Dubbed by its makers as 'water with attitude' it comes in two flavours - peach & rose, and lemon, ginger & chilli. The makers chose a premium transparent glass bottle to help consumers connect with the product's clear and clean characteristics.
Founder of the brand Stephen O'Neill describes Sparkl as a light and refreshing drink, perfect for drinking on warm evenings at home or outdoors.
He said: "Sparkl is low calorie, low carb, gluten free, naturally flavoured, with no added sugar. On top of all of these fantastic benefits, its biggest asset is its exceptional taste and we have worked hard to create flavor combinations that are capable of appealing to a large market.
"At a time when we are thinking more about our health than ever before, we believe consumers will be drawn to the idea of cleaner drinking – and Sparkl delivers just that."