When lockdown first hit the UK, the convenience sector came under huge pressure. Suddenly, stores attracted waves of new customers unwilling to go to the supermarkets. Demand for items such as toilet paper, pasta and bread surged, meaning retailers and their symbol groups had to work around the clock to ensure availability.
While it wasn't easy, Spar UK rose to the challenge, says managing director Louise Hoste. "For us it was about being agile, listening to the supply base and listening to the retailers at the same time as to what was happening in the stores and working between those two," she says.
One of the big challenges was the fact the market changed so suddenly, Hoste explains. "Categories that had historically not been big in convenience stores were suddenly huge," she adds. "I'm not critical of them [suppliers] at all because they have automated systems that just naturally look back 12 weeks. But to look back 12 weeks pre-covid was the wrong piece. It took time for us all to realise actually that's not the right calculation."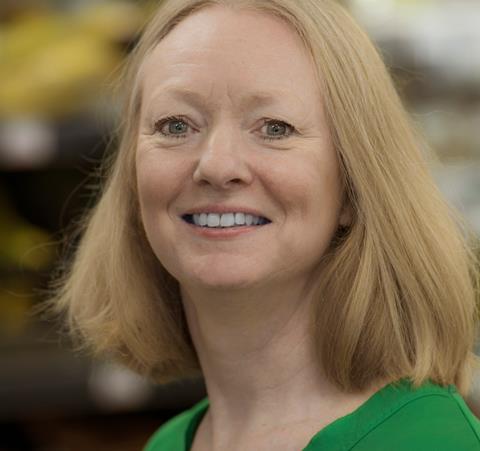 Spar UK tackled the situation by being "more open with the supply base" and sharing data with manufacturers so "they could understand what they needed to do to then react", Hoste says.
Constant communication across the business was also key, she adds. "At the beginning we had twice daily calls, cascading the information down from the RDCs twice a day. Every evening at 8 o'clock, we'd send out all the data we'd had through the day so people knew when they came in the next day they could open that up and they'd have the latest information."
"Categories that had historically not been big in convenience stores were suddenly huge"
Being part of an international business was a big help at a time of such upheaval. "Being able to work with our counterparts internationally on some elements of the supply chain has helped, particularly on some of the pieces that come in from Italy and having an international arm that can look across Europe and say ok how can we help?" she explains."We do bring in some products from Spar International so I think that has helped us as well."
Spar UK was also able to use sales data from its international arm to make predictions about what might happen to demand, Hoste adds. "Italy was very similar to the UK, but several weeks in advance," she says. "It's interesting that a lot of categories that spiked for us - even down to toilet roll - spiked in Italy four or five weeks before."
By looking at Italy, Spar UK anticipated the fact people would shop less frequently and buy bigger baskets. "All the dynamics we've seen did happen earlier elsewhere."
Focused on service
All of this inevitably increased workload. Which meant Spar had to assess its immediate priorities. While Spar UK is always keeping an eye on potential new members, its priority during lockdown was making sure its existing retailers were happy, says Hoste. "We've really been focused on our current retailers, making sure we give them strong availability, really good communication and a great service.
"For me, you need to make sure that you are filling your funnel with new retailers, but you need to make sure that you're servicing the ones you've got, because otherwise you're just a busy fool if you're losing people out the bottom. We'd much rather be known for being great and use that as the basis to drive recruitment for the future."
When the crisis first hit, it was all about maintaining availability. Now that lockdown is starting to ease, the conversation has moved to retaining the new shoppers gained, Hoste adds. "The challenge at the moment is it isn't going to be what we've got now. It's making a judgement call as to how do we retain those shoppers in convenience and what will they be wanting to use convenience for versus what they've used it for during Covid-19."
"The challenge is making a judgement call as to how we retain those shoppers in convenience"
One step it's taken towards this aim is making sure ranges are tailored in line with store cohorts and catchment areas. "Covid has made us more cognizant that we really do need to understand ranging by store format," Hoste says. "We're using CACI data to help us understand what that store catchment needed and therefore what the range should be."
Spar UK has also adapted the marketing communication around its launches to strike the right tone. "We changed the tone [of our barbecue launch] to be 'barbecue at home', rather than 'barbecue party'. As we gradually unlock now, I think ok, people won't have big BBQs, but they'll certainly have neighbours and family round. It is still very relevant."
Looking forward, Spar UK will continue adjusting its offer to cater to changing missions, says Hoste. "We've always had a journey of moving more towards an everyday shop for some of the stores, it [Covid] might have accelerated some of that thinking and how far can we grow fresh," she adds. "We'll definitely be thinking more in terms of top up and weekly shop range, whereas historically we'd have been more in top-up."
It's also exploring home delivery. "We didn't really have any digital shopping or home delivery mechanism, we just had some odd pieces happening," says Hoste. "It's definitely made us look at it collectively between the five different RDCs and consider what that would look like."
Things might all change again in six months' time, she acknowledges. But with Brits slowly adjusting to the new normal, "I don't think it'll go back to where it was."