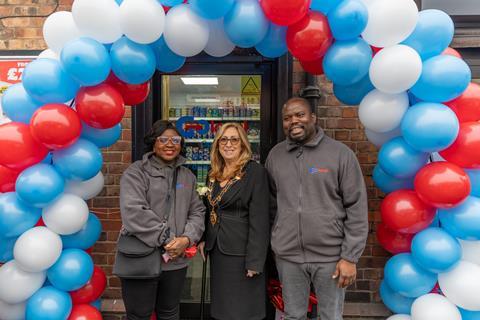 A Go Local store has opened in St Helens, Merseyside, after a refurbishment.
Husband and wife team Bisi and Mayo Osundeko took over the store last December and whilst it is their first convenience store, they have other retail experience in building up online babycare brand Joy and Joe Baby, named after their children.
Bisi commented: "We've had a dream start with our new store. After spotting the opportunity over a year ago, it is finally a reality for us. We are serving the local community by giving them the convenience store that the area has been crying out for many years.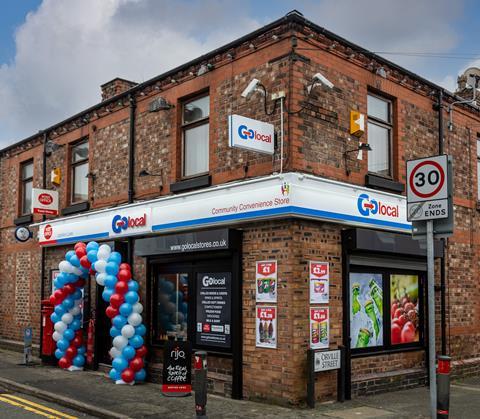 "Living locally, we are well aware of the needs of the local community here in Sutton and the crucial requirement for a Post Office counter service, which we have overhauled and relaunched to run seven days a week inside our store.
"Go Local offers our shoppers' great values and lots of promotions. The store plays an important role in supporting local people in the surrounding community with their everyday shopping needs. Many of our regular customers are elderly and rely on the shop. They are over the moon with the new offering."
The store is located on Junction Lane in Sutton. It was officially opened this week with a ribbon-cutting ceremony carried out by Mayor of St Helens, Cllr Sue Murphy.
The store's offer includes sandwiches, hot drinks, food to go and ice cream. Core grocery products are also available with chilled, frozen and an extensive BWS section.
The site was formerly a convenience store and post office but had fallen into disrepair.
Bisi and her husband Mayo undertook significant store improvements including new chiller units and more shelving space, retaining the post office as an integral part of the local community.
They have also kept staff from the previous operation to help run the 2,000 square foot store.
Guy Swindell, joint managing director at Parfetts, said: "We've been working closely with Bisi and Mayo to get the store ready and ensure it is well designed and fully stocked to meet the needs of her customers. As successful entrepreneurs with a proven track record in retail, the couple has embraced the opportunity with genuine enthusiasm. It is already translating into strong sales, and the availability of own brand Go Local produce on the shelf means customers are getting value and choice."