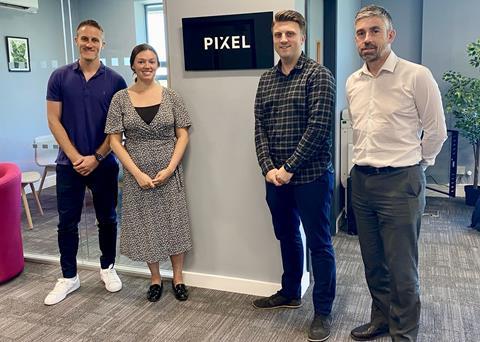 Parfetts is looking to enhance its online proposition following an investment in Manchester-based digital agency Pixel.
The deal sees Parfetts take a 25% stake in the digital agency for an undisclosed sum and will enable the development of new mobile and online platforms. The wholesaler has collaborated with Built by Pixel on the evolution of its own digital platforms for over a decade and has seen online orders grow to 40% of its turnover.
Parfetts has further invested in its digital offering by expanding the existing digital marketing team. Mel Bruton has joined as digital marketing manager and comes with over eight years of experience across a number of corporate and retail roles. Bruton will work closely with Pixel, the Parfetts marketing and IT teams to ensure the wholesaler's digital offering is "best in class, delivering the same experience that customers enjoy in the cash & carry environment".
Guy Swindell, joint managing director of Parfetts, said: "Pixel is a long-standing and trusted partner for Parfetts. We've made a strategic investment to help us accelerate our plans and develop new technology that will raise the bar for retailers and shoppers alike. Working together, we are confident we can lead the industry in this area.
"Mel brings a wealth of experience to her new role," added Swindell. "Over 40% of our sales are now generated online so it is an important channel for us. But it isn't all about online ordering, we want to continue to develop our digital channels to drive customers to our retailers' stores. We are developing new services that will open up new sales channels and opportunities for our customers."
Ben Price, managing director of Pixel, said: "It's great that a client relationship has evolved over time, and Parfetts has the confidence to invest in our business to help drive digital transformation in the wholesale and convenience sector. We have big plans for the partnership and look forward to sharing more over the coming months."