One Stop franchisees enjoyed an average like-for-like sales growth of 6.8% in the three months to the end of March, marking the 16th quarter of consecutive growth.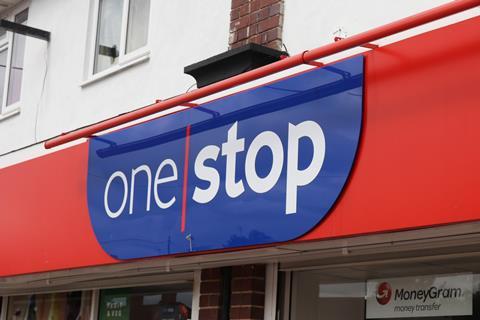 In the final quarter of 2018/19 basket spend increased by more than 5% and average transaction by more than 11%, according to One Stop Franchise.
The One Stop franchise model was launched in 2014 and now includes more than 180 franchisees.
One Stop's own label range, which consists of 450 cross-category products, has been a key growth driver, according to head of marketing Nigel Prendergast.
"The own label range is helping to drive positive LFLs [like-for-likes] across multiple categories and increasing franchisees' margins and, thanks to the breadth of range they can now stock," he said.
"Customers also love the range, quality and price – a combination that is proving to be successful."
Gaz Bains, a One Stop franchisee based in Belgrave Road, Coventry, said the support of his Business Development Manager had been the biggest difference since moving to the franchise model.
"They visit our store every month and the advice and guidance they bring makes a real difference to our profits, our plans for the future and our team. They've been a real game changer," he added.
One Stop recently marked the fifth year of its franchise operation and the conclusion of the first five-year contracts.