On Demand Convenience – or ODC – is an emerging channel, encompassing delivery from convenience stores and direct to consumer solutions including recipe boxes. In common with most delivery channels, ODC has benefitted from the coronavirus lockdown as consumers have been keen to avoid going to stores – giving this new route to market a significant boost. Delivery from convenience stores also has the advantage of short delivery times, allowing this service to be somewhat more impulsive than online grocery from supermarkets. ODC is well placed to compete with foodservice delivery, with over a quarter of consumers saying they could see the channel replacing a takeaway delivery on some occasions.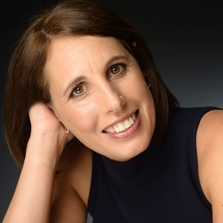 In our recently released On Demand Convenience Report 2020, we define the channel as delivery from convenience stores – both direct from the store (whether independent or part of a symbol or managed group), as well as those operators who have partnered with one of the delivery aggregators such as Deliveroo and Uber Eats. What's clear is that the coronavirus pandemic has accelerated activity in this space, with many independent retailers offering a delivery service from their store for the first time during the lockdown.
Wider on demand convenience solutions include recipe boxes such as Hello Fresh and Gousto, as well as subscription services such as Abel and Cole. We also look at direct to consumer, both buying directly from manufacturers' websites, as well as purchasing direct from wholesalers – many of whom have started selling to consumers to make up the gap left by reduced foodservice trade.
What all these services have in common is that currently their penetration is modest – for instance only 8% of shoppers regularly use delivery from a convenience store, either directly or through an app. However, despite this relatively low uptake today, a large proportion of consumers are 'open' to using such services – almost half say they would use this type of delivery service. The first step is to drive awareness – for example two-thirds of those that haven't used convenience delivery via an app were unaware of this option.
Having addressed awareness through marketing activity, the next step is consideration. At this point in the buying journey, operators need to communicate the benefits of their service – such as fast turnaround of orders, personalisation and of course the convenience of home delivery. It's also important to consider and face into the barriers such as perceived price premiums and delivery fees.
ODC is still in its infancy but we believe it is on a strong growth trajectory, boosted by the coronavirus lockdown. Supply has been greatly enhanced as retailers, delivery aggregators, manufacturers and wholesalers all consider new routes to market in these unprecedented times. We believe demand will catch up, as more consumers become aware of the various solutions on offer and given that 70% of shoppers anticipate using delivery from c-stores more in the future. In our report we explore the opportunity for suppliers, retailers and operators to win in this rapidly accelerating channel – to find out more download the brochure.