Amazon has announced the opening of a new cashier-free Amazon Go store in New York that will accept cash.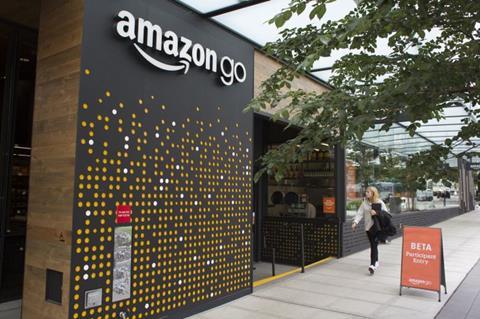 The new 1,300sq ft Brookfield Place store on Vesey Street is the first Amazon Go store to open in New York and the 12th Amazon Go store overall in the United States – but the first to accept cash payments.
The store offers a range of ready-to-eat breakfast, lunch, dinner and snack options, grocery essentials and Amazon Meal Kits, consisting of all the ingredients you need to make a meal for two in about 30 minutes.
Customers will now also have the option to use cash by having a store employee come to them with a mobile device to help them check out and pay, after a backlash from those without the correct bank accounts or smart phones.
The opening follows Sainsbury's launch of its first entirely checkout-free convenience store in Holborn Circus, London, where customers scan their groceries as they shop using the app, which they download on their smartphone.
The first checkout-free Amazon Go store opened in Seattle in January 2018.