The Competition and Markets Authority (CMA) has ordered Amazon and Deliveroo to pause any further integration efforts pending an investigation into potential breaches of competition rules.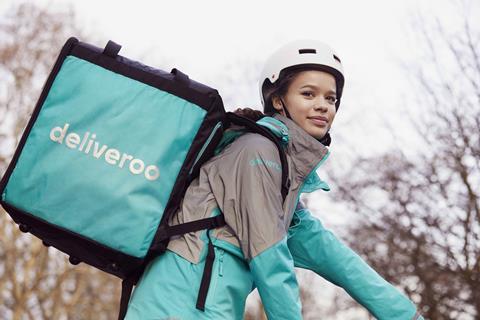 An initial enforcement order against the companies has been issued over concerns they may no longer be operating separately and means the two companies must halt any integration of the businesses in the UK until the CMA approves.
Amazon was the lead investor in an estimated £450m Deliveroo expansion plan in May, in a move that puts it up against Just Eat and Uber Eats in the race to dominate the food delivery market.
The CMA enforcement order said: "The Competition and Markets Authority (CMA) has reasonable grounds for suspecting that it is or may be the case that Amazon.com, Inc (Amazon) and Roofoods Ltd, trading as Deliveroo (Deliveroo), have ceased to be distinct; and/or that arrangements are in progress or in contemplation which, if carried into effect, will result in Amazon and Deliveroo ceasing to be distinct."
Both businesses will also be prevented from making changes to big contracts or senior management without prior written permission from the CMA.
An Amazon spokesman said: "We believe this minority investment will enable Deliveroo to expand its services, benefiting consumers through increased choice and creating new jobs as more restaurants gain access to the service."
The announcement follows Amazon's plans to expand their same-day online grocery delivery service with Morrisons.