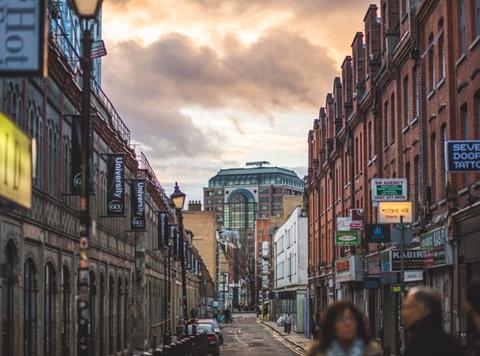 A group of MPs has called on the government to "level the playing field" for high street retailers by cutting business rates and raising taxes on online retailers.
The Housing, Communities and Local Government Committee (HCLG) has recommended that the government urgently assess sales tax, including an increase in VAT, an online sales tax and 'green taxes' on deliveries and packaging.
The revenue raised should be used to support the high streets via a reduction in business rates for retailers in high streets and town centres, a 12-month holiday for high street retailers from rates increases and an increase in the funding available to local areas through the Future High Streets Fund, according to the committee.
According to the committee's High streets and town centres in 2030 report, one fifth (20%) of UK retail sales now occur online.
The report stated: "We firmly believe that our high streets and town centres can have a better and more balanced future ahead of them if our recommendation are followed. This will require a shift from the retail focused activities of high streets and town centres today to new uses and purposes which foster greater social interaction, community spirit and local identity and characteristics.
"With a properly planned strategic intervention led by the local authority, with the backing of local stakeholders and the wider community, we can redefine our high streets and town centres and ensure their long-term sustainability for future generations to come."
The report also warned that if high streets are to survive the digital shopping era, retailers must adapt and do more to offer what online cannot, focusing more on personal interactions and convenience.
The report continued: "If they [customers] cannot shop on the high street at their convenience, they will shop online or at an out-of-town retail centre instead. Retailers should conduct research with shoppers to find out whether their opening hours are meeting people's needs and adjust then in accordance with the results on a local, shop-by-shop basis."
Association of Convenience Stores chief executive James Lowman said: "We welcome this report, which highlights some of the key issues facing high streets in the future and we're pleased that the findings of the inquiry echo our concerns on business rates.
"The rates system still acts as a barrier to investment, with retailers in fear of improving their stores because of the increase in rates bills that follows. We urge the government to act on the recommendations of this report and consider all available options to help retailers invest."