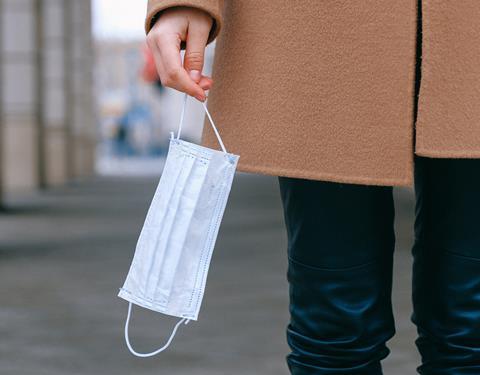 The decision to press ahead with the relaxation of regulations surrounding face coverings in shops has sparked frustration and disappointment from some quarters of the retail industry.
Earlier this week, Prime Minister Boris Johnson confirmed that the legal requirement to wear a face covering in shops, public transport and other enclosed public spaces in England will end on 19 July and be replaced with government guidance.
This is in contrast to the rest of the United Kingdom - in Wales, face coverings will remain mandatory on public transport but no decision has been made about rules in shops while in Northern Ireland, a decision on relaxation won't be made until 22 July approval and in Scotland there will be 'ongoing need' for face coverings.
The decision to relax measures in England was met with "deep disappointment" by trade union Usdaw who said that guidance is not enough, urging retailers to promote face coverings, hand hygiene and social distancing in their stores and calling on shoppers to adhere to the government's guidance.
Usdaw general secretary Paddy Lillis said: "The government should not be weakening safety measures in shops at the same time as opening up other venues. There is no reason why requirements to wear face coverings and maintain social distancing in busy public areas like shops cannot continue and it should be backed up by the law.
"Wearing a face covering in crowded public areas like shops is not merely a personal choice, it is an important measure to help protect workers who have no option but to interact with large numbers of people as a part of their job. We are asking the public to show their support for shopworkers by continuing to wear face coverings when they shop.
"Many retail workers are at a greater risk of catching the virus and bringing it home to their families. Supermarket workers and delivery drivers have worked throughout the pandemic to keep the country supplied with essentials. These key workers must be valued, respected and protected."
To help retailers ensure they are adhering to the legislation, the Association of Convenience Stores (ACS) has published a downloadable advice guide.
The ACS also recently called on proposed changes to self-isolation to be brought forward so that anyone who has had their second vaccine dose more than two weeks prior, or who is aged under 18, would not have to self-isolate due to being identified by NHS Test and Trace as a result of close contact.