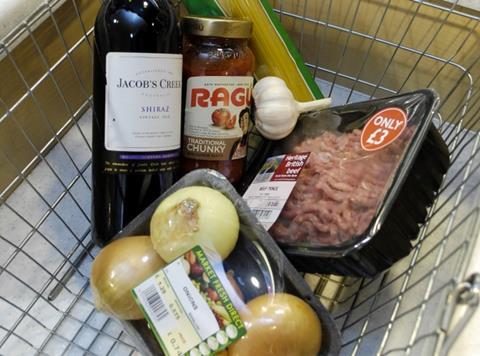 Spending in the convenience channel has grown over the past month, significantly outperforming supermarkets, NielsenIQ data has revealed.
According to its research, grocery spend at UK convenience stores grew by +3.3% in the last four weeks to 11 September 2021, outperforming the growth at UK supermarkets, which rose by +0.6% during the same period.
Nielsen IQ attributed this shift toward the convenience channel as a result of a gradual return of pre-pandemic consumer habits such as workers slowly returning to offices, children being back in schools and there being less of a need to plan ahead for a big shop, with consumers looking to shop more locally, impulsively and 'little and more often'.
The data found visits to all stores are up 10% compared with the same period last year, although visits are still down 6% compared to 2019. The online share of sales remains steady at 12.4%, slightly down compared with the same period (13%) last year with the trend towards smaller online baskets.
NielsenIQ's UK head of retailer and business insight Mike Watkins said: "UK shopping habits are shifting once again, this time towards convenience channels as Brits return to more impulsive shopping behaviours that correspond with a return to pre-pandemic lifestyles. The warm weather in early September also helped. However, there remain some clouds on the horizon as rising energy costs and inflation could hit disposable incomes, whilst availability concerns could present challenges. However, grocers can still expect to look forward to a short term boost as some of the incremental spend has not yet returned to the hospitality channels, and shoppers are likely to plan in advance if household budgets are more constrained."
Watkins warned that there may be more shifts in store between now and the end of the year. "For retailers and manufacturers there are three challenges as we look ahead to the golden quarter. The first is to encourage bigger spends on every shopping trip now that habits are shifting away from a big shop online and towards new, and smaller missions at stores. The second is having inspiring media campaigns in October that help to build spend for the festive period and for the big Christmas shop. Finally, grocers must prepare for the tightening of budgets later in the year which means ranges and pricing must reflect this in order to resonate with price conscious consumers."