Green Stem CBD has launched a new VPOD vape pen for use with its range of fruit and herb-inspired CBD vape oils.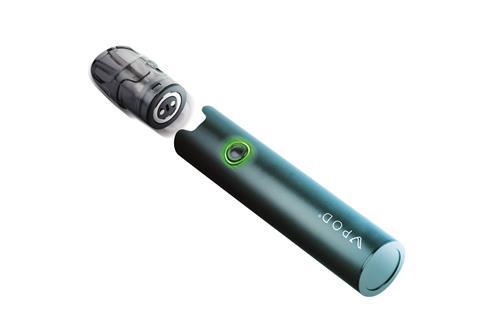 An unflavoured booster CBD shot can also be used in the VPOD, which features a lightweight aluminium body in teal or rose gold. Green Stem CBD products are made in the UK with vegan-friendly hemp ethically-sourced from the US.
All products are 100% free of THC – the psychoactive ingredient of cannabis – making them legal and safe to use.
With vaping known to be one of the fastest ways to deliver CBD into the body, the VPOD is activated simply by pressing the firing button and inhaling through the mouthpiece.
It is also designed for vaping high PG, nicotine salts, and 50/50 e-liquids. In addition, the stainless-steel coils within the pods are designed to ensure even vapour production, as well as a consistent flavour.
The VPOD CBD vape kit has an rrp of £24.99.