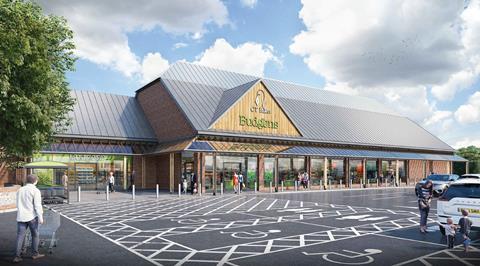 Work to rebuild to Norfolk Budgens store destroyed by fire is to start later this month.
C T Baker Group's Budgens of Holt in Norfolk was destroyed by a fire in June 2020 and the business was forced to trade out of a temporary premises.
The group has announced that work is to commence on the site to rebuild it with a view to completing the project by Winter 2022.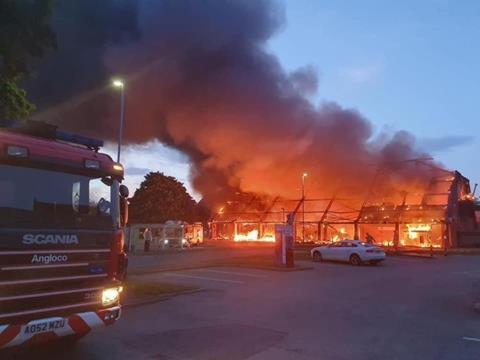 In a statement, the group explained that whilst construction takes place, the 5,000sq ft temporary Budgens store will remain trading and Holt Post Office will continue to operate from its Bakers and Larners of Holt site. It advised that home delivery customers in and around Holt will continue to be served by C T Baker Budgens of Aylsham.
Sandra Taylor-Meeds, who has managed the Budgens of Holt store for more than 30 years, will be working alongside Carl Milton, newly appointed managing director of the C T Baker Group on seeing the store rebuilt.
The planning application, which was approved by North Norfolk District Council last month (October 2021) stated: "The new design does seek to improve on the previous building by reconsidering the elements of the original building and refreshing them to provide a new store serving Holt for the future."
C T Baker Group also noted that "where possible, jobs will be sourced within the local area and a large proportion of the materials required will also be supplied from nearby traders".
It added that Havercroft Construction Limited has been appointed as the Principal Contractor for the work, and that the core values of this scheme are to "ensure the external appearance of the construction site remains well maintained and to cause as little obstruction as possible to nearby residents, passersby, and regular users of the Kerridge Way road".
The local community also created a crowdfunding campaign for the staff, raising £7,450 in the space of a month after the fire.