Heineken recently launched Amstel into the UK market, positioned as a Continental beer for social occasions and backed by a major TV advertising campaign. Heineken category and trade marketing director Craig Clarkson says: "Innovation is at the core of what we do because we know how important new products are for driving growth for our customers. Retailers should always be on the lookout for the latest innovations to ensure they are ahead of the game." In this feature, C-Store catches up with Heineken territory manager Nigel Mann, who is helping Sheffield Spar retailer Raj Aggarwal get off to a flying start with the new brand.
Grab some attention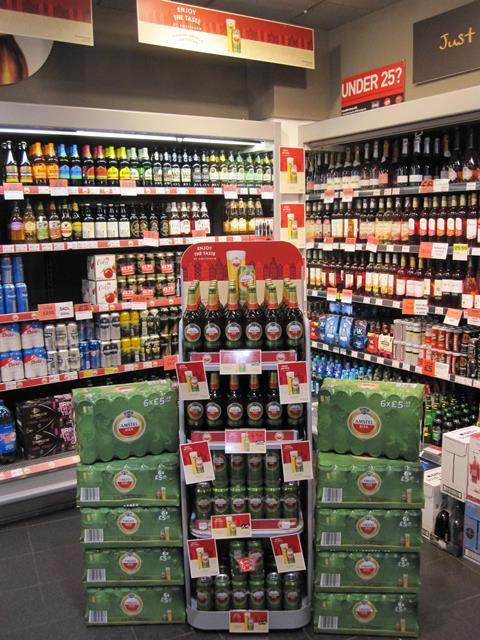 Territory manager Nigel Mann makes regular visits to Raj's store as part of Heineken's Star Retailer programme
Using a bespoke display unit for Amstel bottles, and surrounding it with cases of the can format, he is able to create a focal point for the product that is unmissable in the alcohol aisle
Mini posters surrounding the chiller, supplemented by banners hanging from the ceiling, keep the product at the front of mind for shoppers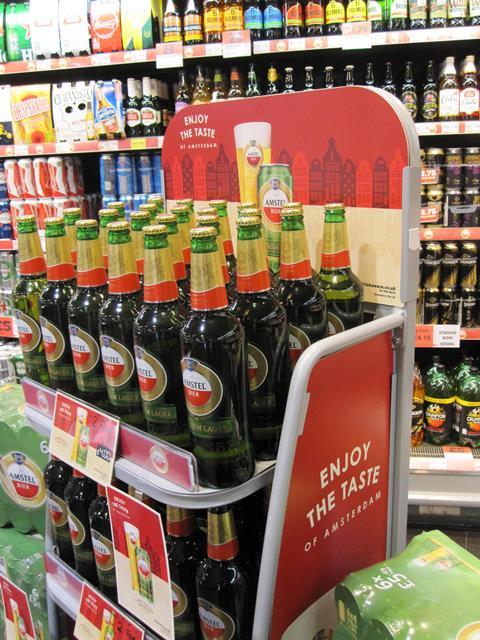 POS material communicating the special offers for the launch period – six cans for £5.49, and two bottles for £4 – provides the finishing touches to the display
The key lesson for retailers is to get behind new products as early as possible, to give your store the edge on the competition.
Timing is everything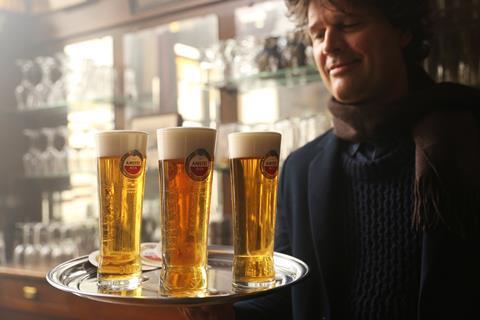 The imagery on the display unit is an echo of the current television advertising campaign for Amstel, urging shoppers to enjoy the 'Taste of Amsterdam'
Multi-million pound marketing campaigns stimulate demand for new products, so retailers need to take advantage of the periods when they are fresh in the minds of consumers
"Shoppers will notice the display in-store and, if they've seen the TV ad as well, they are more likely to give it a try," says Nigel
Communicate the deal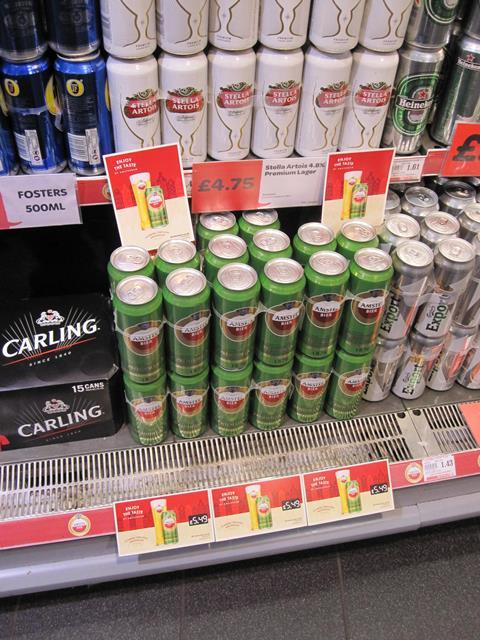 Nigel points out that good use of point of sale in the chillers is just as important as creating the main display
A secondary display unit is a great way to encourage shoppers to impulse buy and, by placing it near the chiller, it reinforces the message to try something new, as well as showcases any offers again.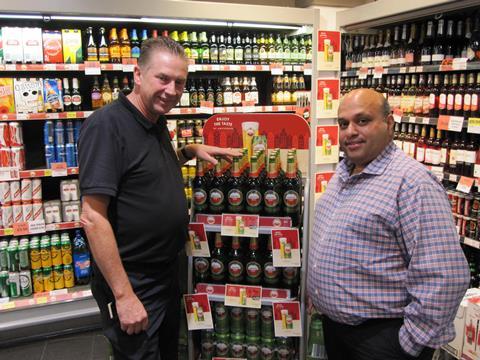 Raj is delighted with Nigel's work, and also has high hopes for the product: "There's a good price point for both the cans and the bottles with the opening deal
"I like the branding, and the display unit looks great. I think Amstel will do well," he adds.