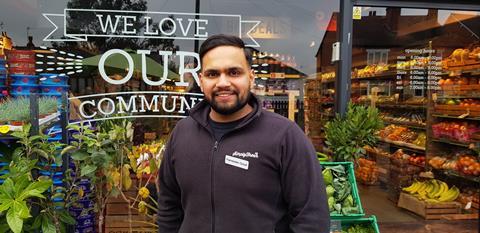 Parminder Gosal has graduated from working for Nasta Khera – who owns Simply Fresh in Alcester – to having a store of his own. Having bought the shop three years ago, he quickly realised from talking to customers that they wanted more than his 700sq ft unit could deliver, and he didn't disappoint. In December 2018 he invested over £100,000 in a major overhaul, extending the store to over 1,800sq ft and introducing an inviting range of fresh produce. Average weekly sales have rocketed to £25,000 and customers couldn't be happier.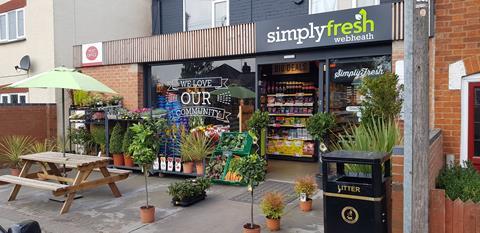 Alfresco opportunities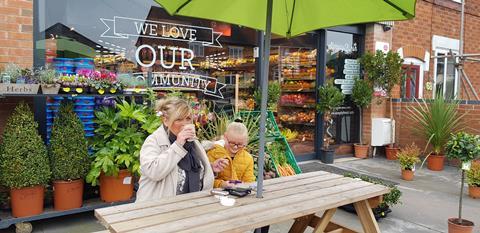 An outdoor seating area surrounded by beautiful greenery encourages food and drink purchases. "The table helps – builders come in for their lunch and the school kids run to get a seat," says Parminder.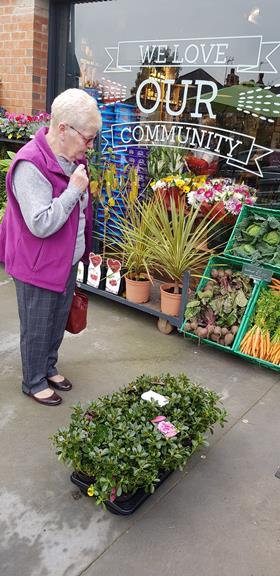 Plants are a steady seller even during the winter months, and they come into their own as the temperature rises. Parminder sold £2,000-worth last Spring.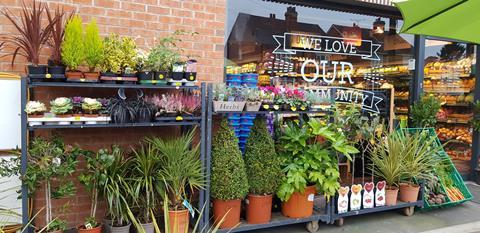 The trees, shrubs and herbs are bought mainly from a local market and command impressive margins. "If something costs £1.50, you sell it for double," says Parminder.
Staff monitor the plants closely to ensure quality is maintained. "We had to learn how to care for the plants and not to give them too much water," he adds.
Piece of cake
Cakes are a big hit with the store's affluent customer base, which has a large proportion of older customers.
"They are well-off and there was an opportunity to go for it with quality products," says Parminder.
Local cakes from Fatherson's bakery turn over £200 a week, while cakes from Allison's Kitchen turn over £120-£130 a week.
Parminder reports that the Allison's Pick 'n' Mix cake – which comprises four quarters, each with a different flavour – is very popular.
Indian flavours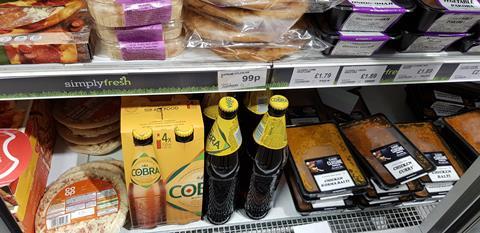 Parminder champions the Classic Cuisine range made in Birmingham. Madras is a best seller, along with Jalfrezi and Tandoori Grill.
Cobra beer is merchandised in a chiller alongside curry ready meals, which encourages incremental sales. "We sometimes offer multibuys on it too," adds Parminder. "The Indian range appeals to the 20- to 30-year-olds – a curry and a beer is an easy evening meal."
Crates are used to create an additional display of naan breads with the curries.
Fresh produce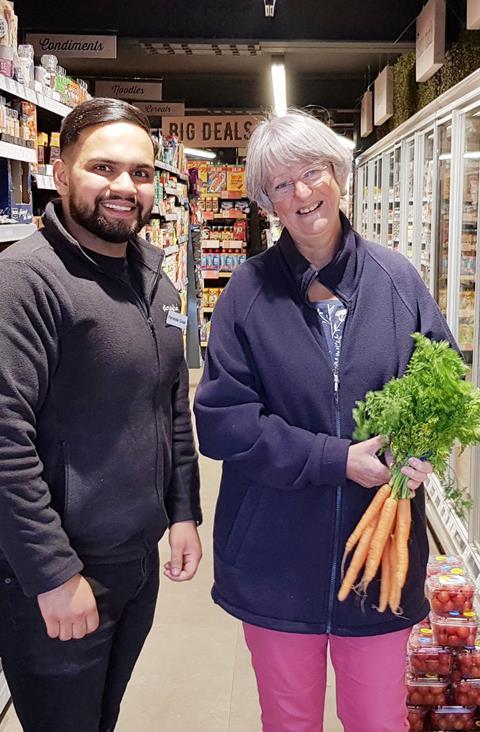 Pre-refit, the store sold only potatoes and onions in fresh. Now there are 4.75m of fresh produce. "I go to the market on Monday and Thursday mornings at 3 or 4am to get good prices, otherwise it's sold out or poorly priced," says Parminder.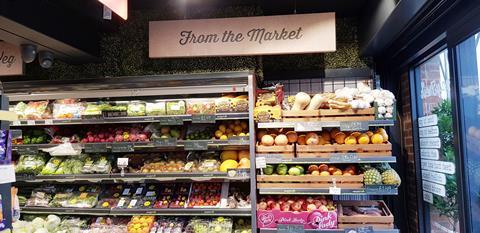 Now the fresh produce section is established, it racks up sales of £2,000 a week. Wastage has also been reduced: "Last year there was loads of wastage – I had two bin bags' worth. Now there's barely any."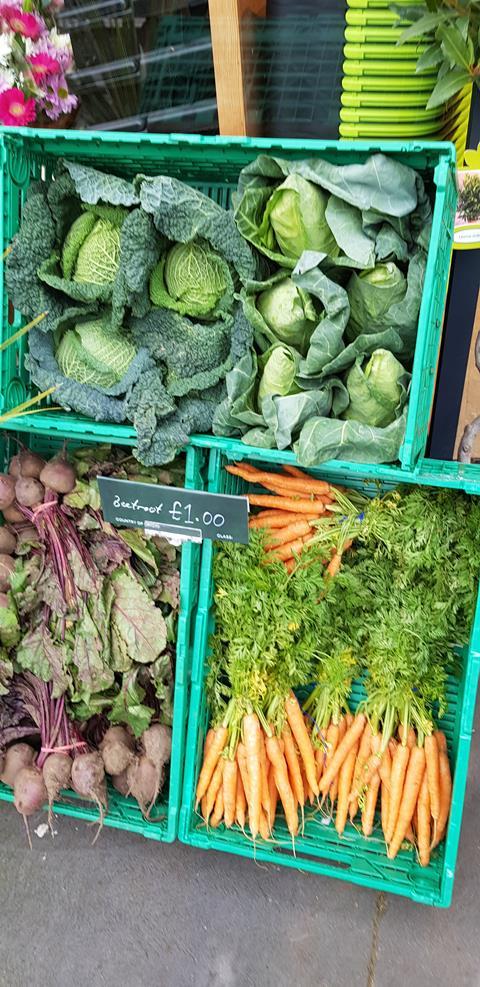 Beetroots, savoy cabbage, cauliflower and carrots come from a local supplier. Parminder notes that older people tend to buy the fresh veg and cook from scratch. "If you display it properly, keep your eye on it, take anything out that isn't top quality and clean it every day, people love it," he adds.
In good spirits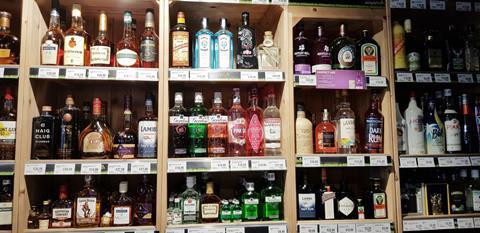 The introduction of premium spirits has meant customers know where to come when they want to splash out on a special bottle. "Pre-refit we only had a couple of shelves of spirits, now we have five metres-worth," says Parminder.
"We used to sell only the main lines, now we stock more than 20 gins. Whitley Neill, Gordon's Pink and original variants are all top sellers."
Customers first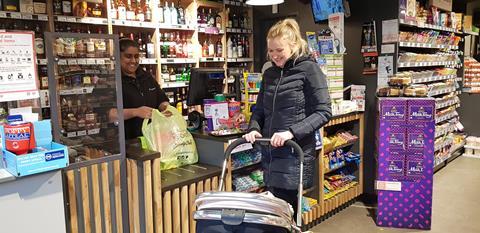 Parminder has put his customers at the heart of all the store's changes and the team pride themselves on providing top notch service.
Sales assistant Sukhi Sandhu spends much of her time getting to know customers, lending a shoulder to cry on and supporting those with dementia. "I have the best staff," Parminder says. "Sukhi is great – if I'm not here I know the store is in good hands."